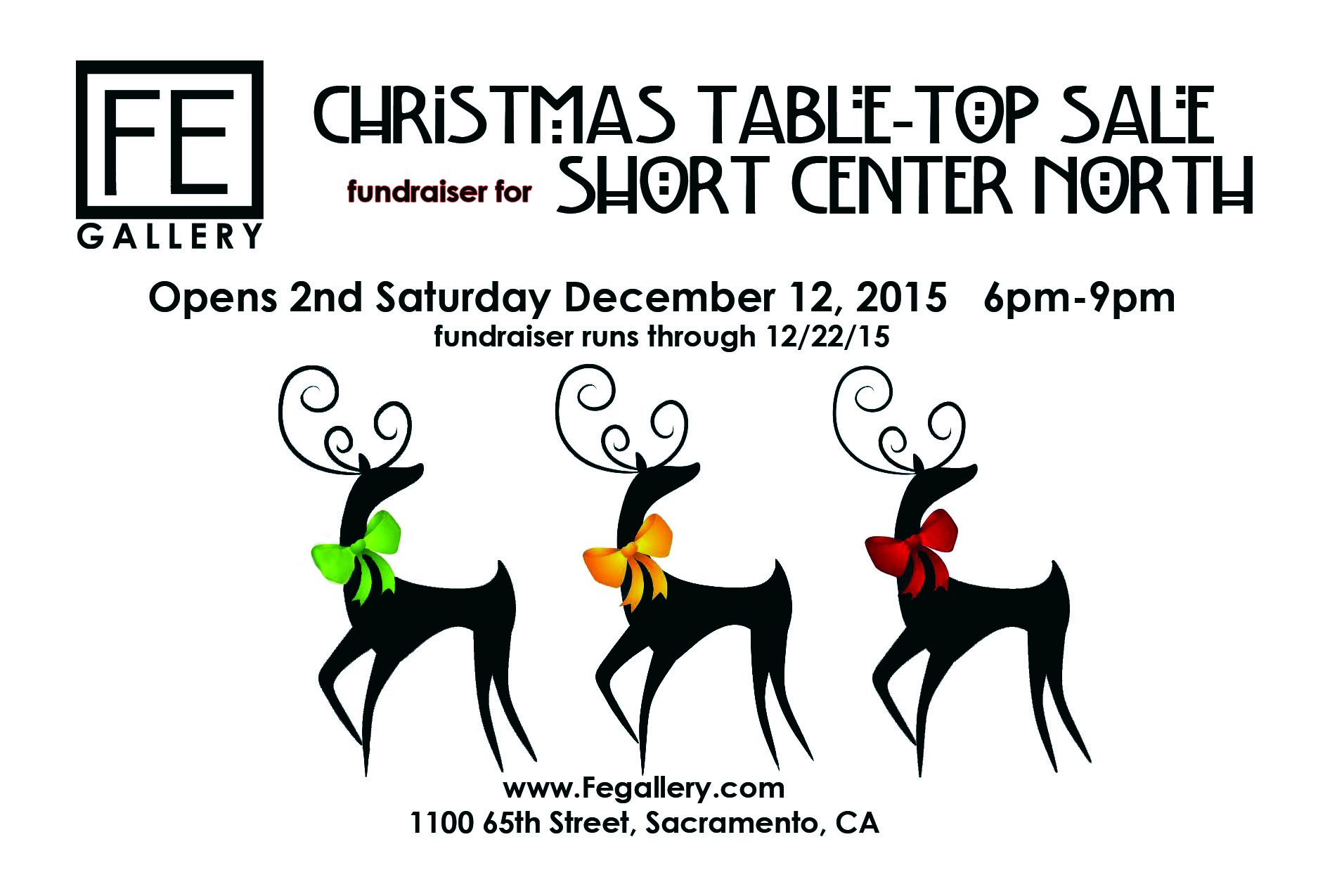 Please join us for a Table-Top Christmas Sale (art by the Short Center Students, cards, pillows, calendars, jewelry and more) benefiting Short Center North and also enjoy:
Opening Artist Reception: December 12, 2015, 6-9pm
Featuring the works of artists such as Alaric Barca, Kainan Becker, Jeanne Dentzel, Judy Jacobs, Rachael McPherson, and Linda Nunes.
Shop for your loved ones while enjoying a live blacksmithing demo and refreshments!
The fundraiser runs through December 22, 2015. Please visit FEgallery.com for more information.