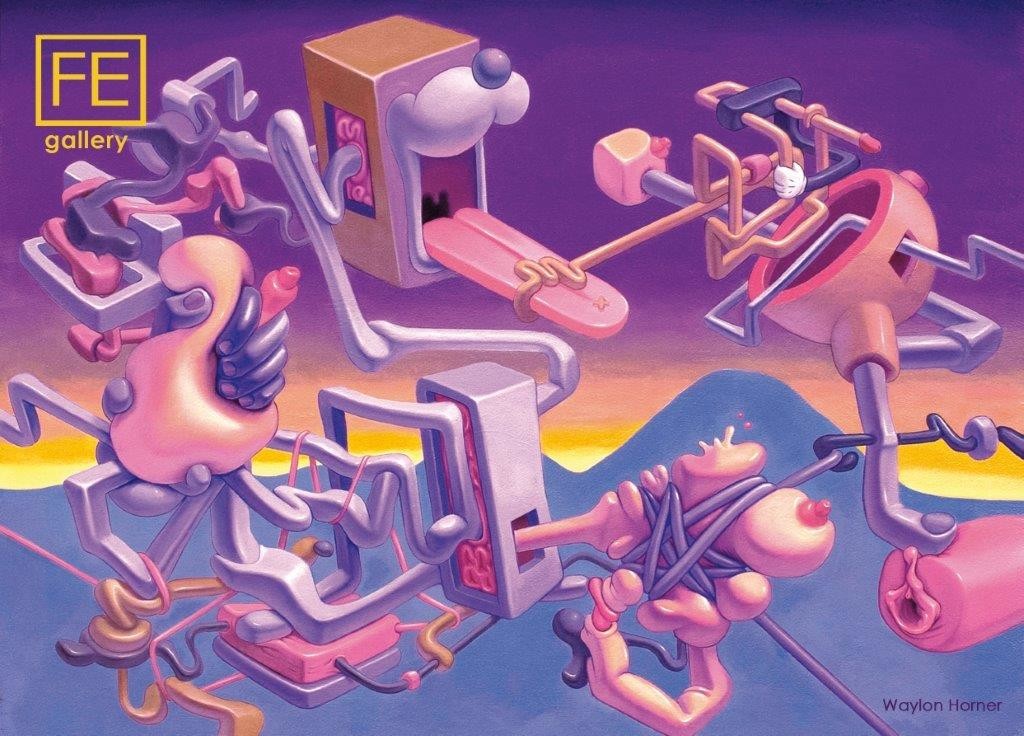 Please join us for "FAUNA – ANOMALY" Fe Gallery's annual group show curated by John Stuart Berger, who is known for his creepy crawlers and other curious creatures. John is also Program Director of Short Center North and has included several students and staff from both Short Center North and Short Center South. The show opens 2nd Saturday April 11, 2015 at 6pm. Live blacksmith demonstration by Stephen Lyman and friends, approximate time 7pm.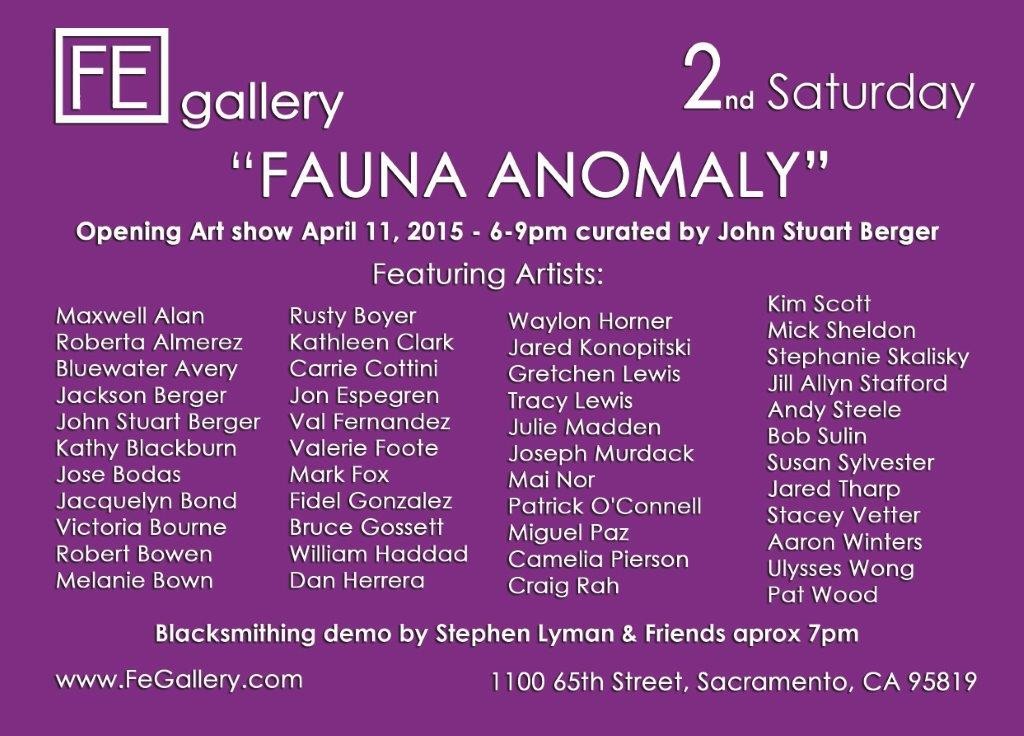 Featuring over 40 artists whose art ranges from the hauntingly beautiful to the grotesquely abnormal. Artists show their interpretation of a life form. For more information about many of the artists, click on live links below.
Maxwell Alan, Roberta Almerez,  Jackson Berger, John Stuart Berger, Jacquelyn Bond, Jose Bodas, Victoria Bourne,Robert Bowen, Melanie Bown , Rusty Boyer, Kathy Blackburn, Carrie Cottini, Jose Di Gregorio, Jon Espegren, Val Fernandez, Valerie Foote, Mark Fox, Fidel Gonzalez, Bruce Gossett, William Haddad, Dan Herrera, Waylon Horner,Jared Konopitski,  Gretchen Lewis, Tracy Lewis, Julie Madden, Joseph Murdack, Mai Nor, Patrick O'Connell, Miguel Paz, Camelia Pierson, Craig Rah, Mick Sheldon, Stephanie Skalisky, Kim Scott, Jill Allyn Stafford, Andy Steele, Bob Sulin, Susan Silvester, Jared Tharp, Stacey Vetter, Aaron Winters, Ulysses Wong, Pat Wood, Kathleen Clark, Bluewater Avery.
For more info, please visit fegallery.com