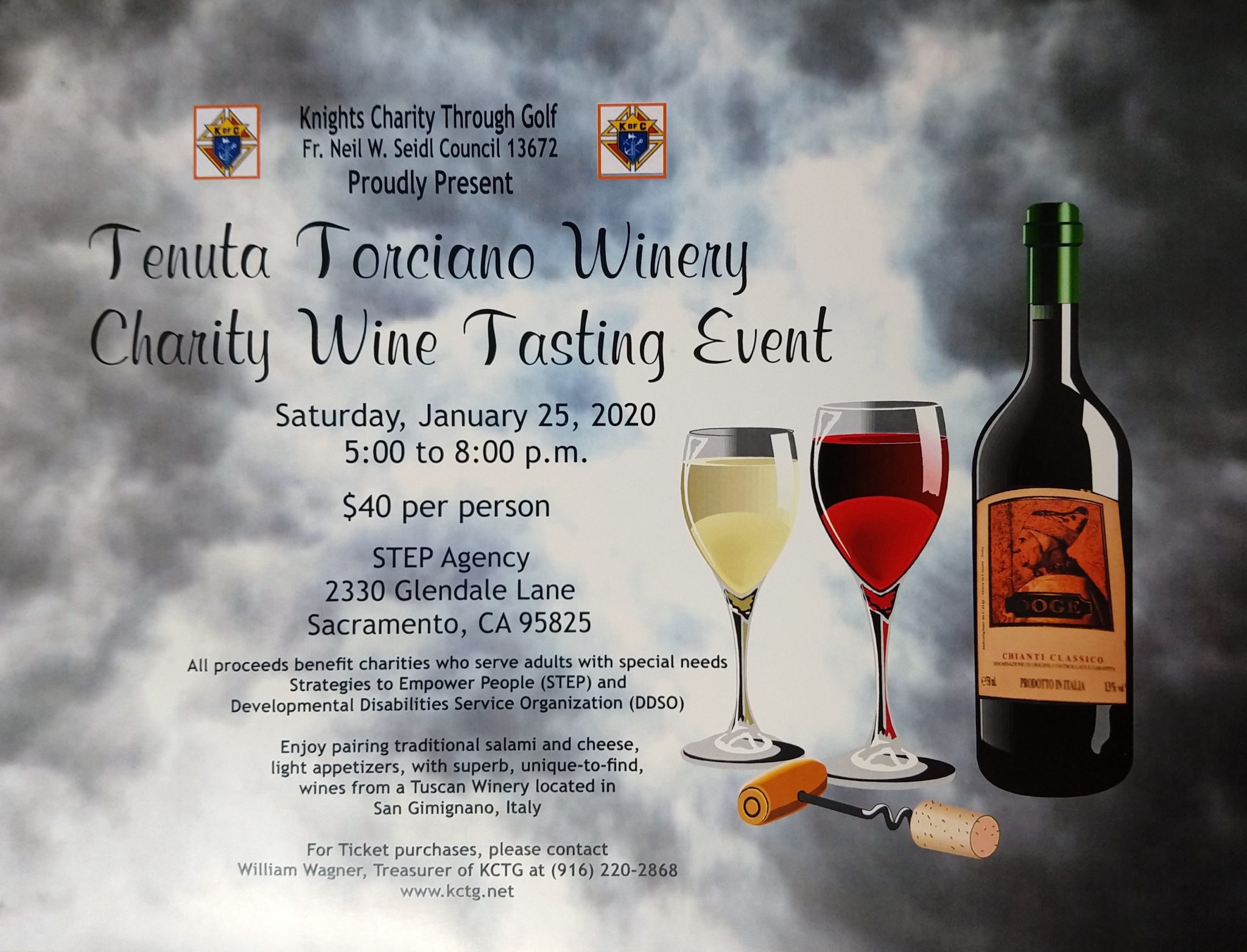 DDSO and STEP will be part of a charity wine event hosted by the Knights of Columbus. Proceeds benefit DDSO and STEP who serve adults with special needs, the event will also feature artwork from the Short Centers!
Enjoy pairing charcuterie and light appetizers with wines from Tenuta Torciano Winery, a Tuscan winery located in San Gimignano, Italy.  See more detailed info here.
DATE:  Saturday, January 25, 2019
TIME: 5:00pm – 8:00pm
ADDRESS: STEP Agency – 2330 Glendale Lane, Sacramento
A limited amount of tickets have become available. Only $40 each! Please submit an inquiry through the yellow "Connect Now" button at the top of the page if interested.


Don't miss out on the 2020 Charity through Golf event hosted by the Knights of Colombus in May! This event will also benefit DDSO and STEP. Tickets and more info available HERE.