Mission
To enrich the quality of life for persons with intellectual and developmental disabilities by fostering individual growth, creativity, and community involvement through innovative strategies and artistic expression.
Vision
A world where people with intellectual and developmental disabilities live healthier and enriched lives, and are nurtured by caring and supportive communities that minimize and eliminate barriers.
Core Beliefs
---
Everyone deserves compassion, encouragement and respect
Treating people with dignity fosters individual growth and self-advocacy
A healthy and safe environment is critical to well being, social interaction and life long learning
Everyone has a responsibility to contribute to society and be a part of their community
Inclusion, diversity and exchange are keys to the growth of society
Everyone has the right to artistic expression
Developmental Disabilities Service Organization (DDSO) produces programs that champion the creativity and potential within the hearts and minds of adults with intellectual and developmental disabilities.
From two sites in Sacramento and one site in Stockton, DDSO is an award-winning nonprofit that annually provides 400 adults with disabilities the opportunity to experience independence, job training, employment, physical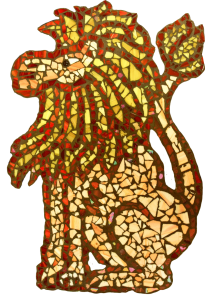 education, visual and performing arts, life skill building, social interaction, active participation in the community, nurturing relationships and more.
Developmental disabilities are a diverse group of severe chronic conditions that are due to mental and/or physical impairments. They include cerebral palsy, autism, Down syndrome, epilepsy and intellectual disabilities. There may be challenges with major life activities such as language, mobility, learning, self-help, and independent living. Developmental disabilities begin anytime during development up to 22 years of age, and last throughout a person's lifetime.
Today, there is more opportunity than ever to honor and recognize the contributions and independence of people with disabilities. They have diverse ideas and choices to make about where they want to go, how they want to spend their time, and with whom they want to interact. DDSO's programs strive daily to help individuals achieve their dreams of being gainfully employed doing meaningful work, living in a home where they can make their own life choices, contributing to society through volunteering, and impacting the world through visual and performing arts.
Strategies
 DDSO focuses on the possibilities of what an individual with developmental disabilities can do when given the necessary support. We fight cruelty, isolation and neglect by providing safe and stimulating environments that build confidence, skills and social connection. Four primary strategies of support are used to help participants reach their goals throughout eight programs and four special projects.
Visual & Performing Arts
Painting, music, dance, theatre, literature, poetry, gallery exhibitions and digital media are used as vehicles to help participants create, develop and express themselves.  
Daily Living Skills
A patient, caring atmosphere is provided to participants, many with severe and profound developmental disabilities, so they can best develop basic personal and communication skills. Adult Development Centers offer programs and classes about personal finance, household skills, decision making, computer science, language, and self-care. 
Employment
Paid employment training opportunities and classroom instruction are offered to participants who learn valuable job skills, including how to interview, maintain employment, contribute meaningfully, and communicate with supervisors and peers. Clients referred by the federal employment outreach program, Ticket to Work, are also served.
Community
Inclusion in the community is a strategy widely used throughout all programs at DDSO. Volunteer projects, visits to museums, restaurants, concerts, sporting events, bowling alleys, theaters, and nature centers are some of the opportunities available for people to engage with one another, regardless of ability. 
Results
With the generous support of community members and funders, the Developmental Disabilities Service Organization is proud to deliver the following results this year:
History of the Developmental Disabilities Service Organization
 DDSO is celebrating 43 years as one of the most respected non-profit organizations in the Sacramento and San Joaquin regions, providing a diverse range of services for adults with developmental disabilities.
Established in 1975 during a time when society's common response to those with disabilities was one of disregard, parents of children with developmental disabilities and Mary Short, wife of California Senator Alan Short, started to establish DDSO. Its inaugural program, The Alan Short Center, was the first of its kind in the nation to utilize visual and performing arts as a tool for teaching people with developmental disabilities. DDSO has since grown to operate 8 day programs located at three different sites. In addition, the organization operates a bookstore in the California State Capitol, has a grant-funded repertory company and produces community murals, artist residencies and other special projects throughout Sacramento and Stockton.
DDSO was incorporated as a 501 (c) (3) nonprofit corporation with the support and conviction of parents of children with disabilities who expected more from their children and society. Their innovative philosophy embraced the concept that, with adequate support, individuals could move beyond their disabilities to make appropriate lifestyle choices; develop communication, living, and working skills; and explore avenues of artistic expression. They believed that, through full participation in life, and positive interactions with the community at-large, individuals with disabilities could realize their personal potential meeting their own expectations and those of loved ones.