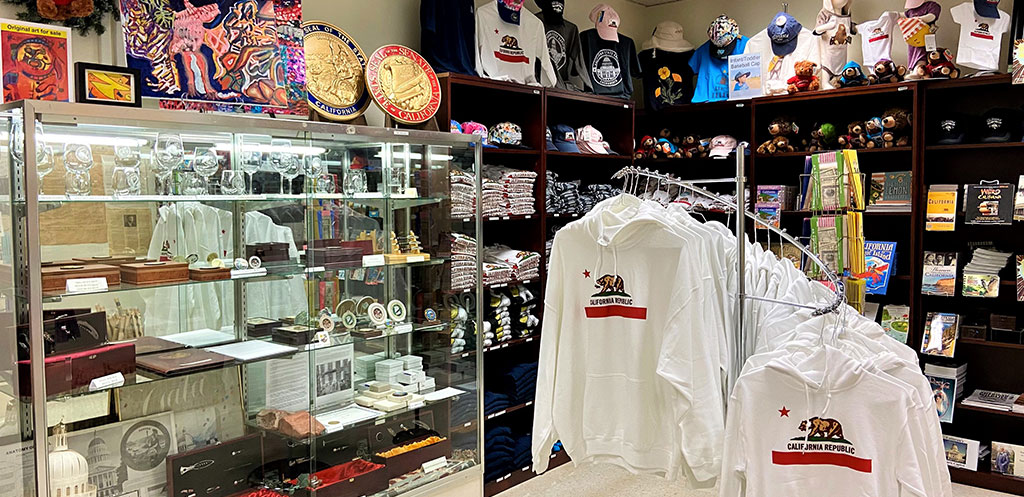 SHOP NOW!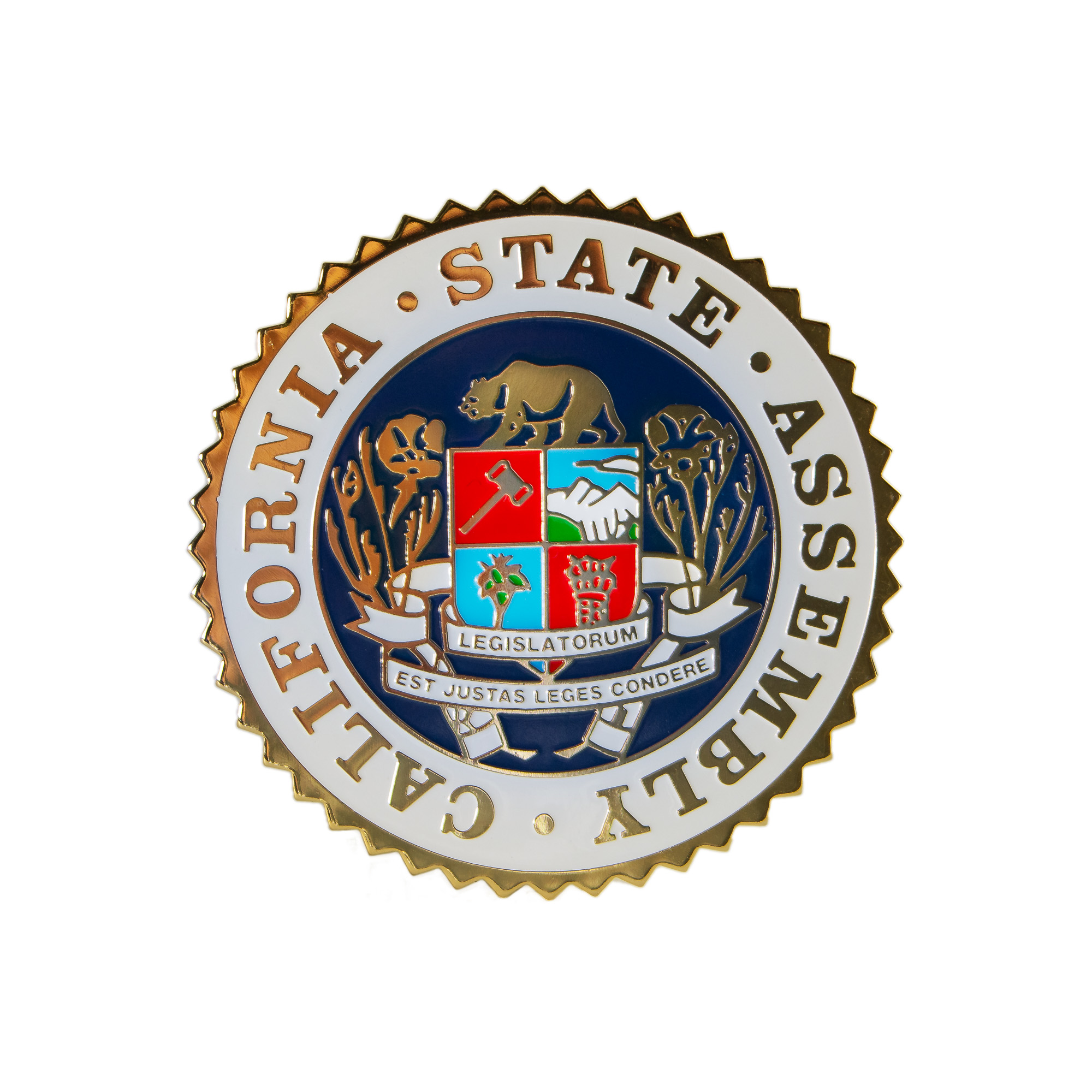 State Assembly Products
SHOP NOW!
State Senate Products
SHOP NOW!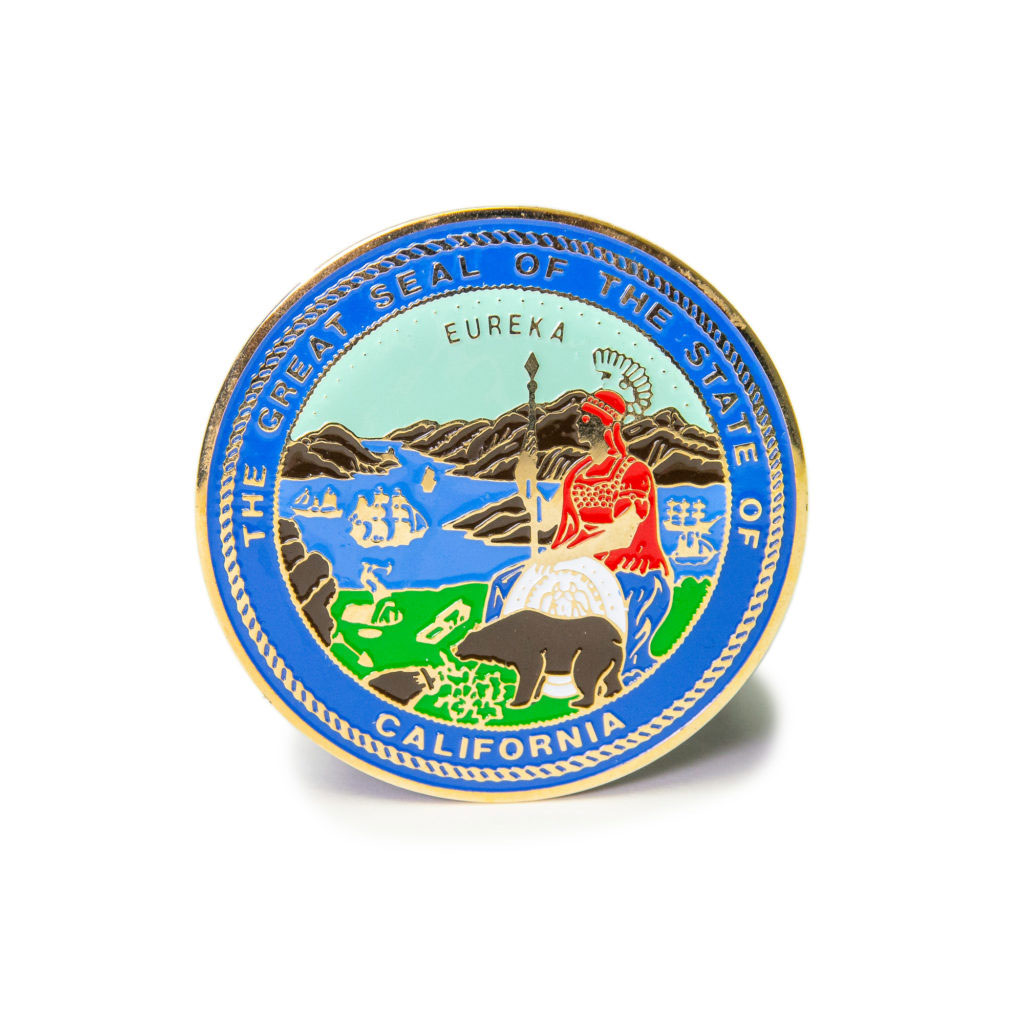 California Products
The museum store in the California State Capitol Museum is open! Visit us Monday through Friday, 9:30am-4:30pm.
Click on a product link above to shop daily. 
Can't find what you're looking for? Contact us at cbg@ddso.org or call (916)324-0313 for personalized customer service. 
Shipping is free for all online orders. However, fragile and oversize packages may incur additional shipping charges that will require authorization and payment over the phone. Please allow extra time for order processing because of possible delays from the coronavirus. Thank you!
Located at 1303 10th Street, Sacramento, CA 95814 | (916)324-0313
Mon-Fri 9:30AM-4:30PM | Closed March 31, 2023 to observe Cesar Chavez Day
Capitol Books and Gifts is the gift shop of the California State Capitol Museum. Located in the lower level of the California State Capitol Building, the museum store is your one-stop shop for souvenirs of the Capitol, gifts, and all things California! Our shop provides a unique and convenient opportunity to purchase gifts for your California friends and family or mementos of your California vacation.
Specializing in items related to California history and nature, the museum store offers a curated selection of books, cards and posters, local artwork and artisan jewelry, glassware, apparel, toys, ornaments and seasonal gifts, as well as other souvenirs at all price ranges.
Many products, including those with the Great Seal of California, are not sold elsewhere—offering a truly one-of-a-kind shopping experience. Our knowledgeable and friendly staff will be happy to help you find that perfect gift for you or that special someone. Come and visit the museum store today for your Golden State treasures!
The museum store is operated by DDSO Community Services, formerly called Developmental Disabilities Service Organization. Proceeds from your purchases directly support DDSO programs to enrich the quality of life for persons with intellectual and developmental disabilities by fostering individual growth, creativity, and community involvement through innovative strategies and artistic expression. The museum store features original artwork created by participants in DDSO studios available for sale. For DDSO artists, selling their artwork is an opportunity to develop employment skills and earn fair wages.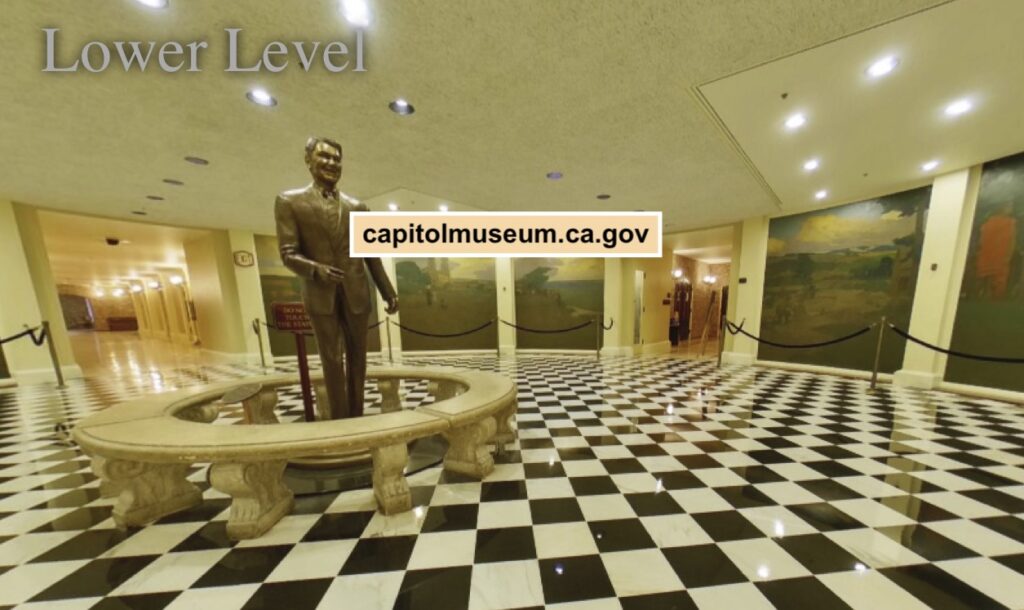 View our Returns & Exchanges Policy   –  View our Terms & Conditions