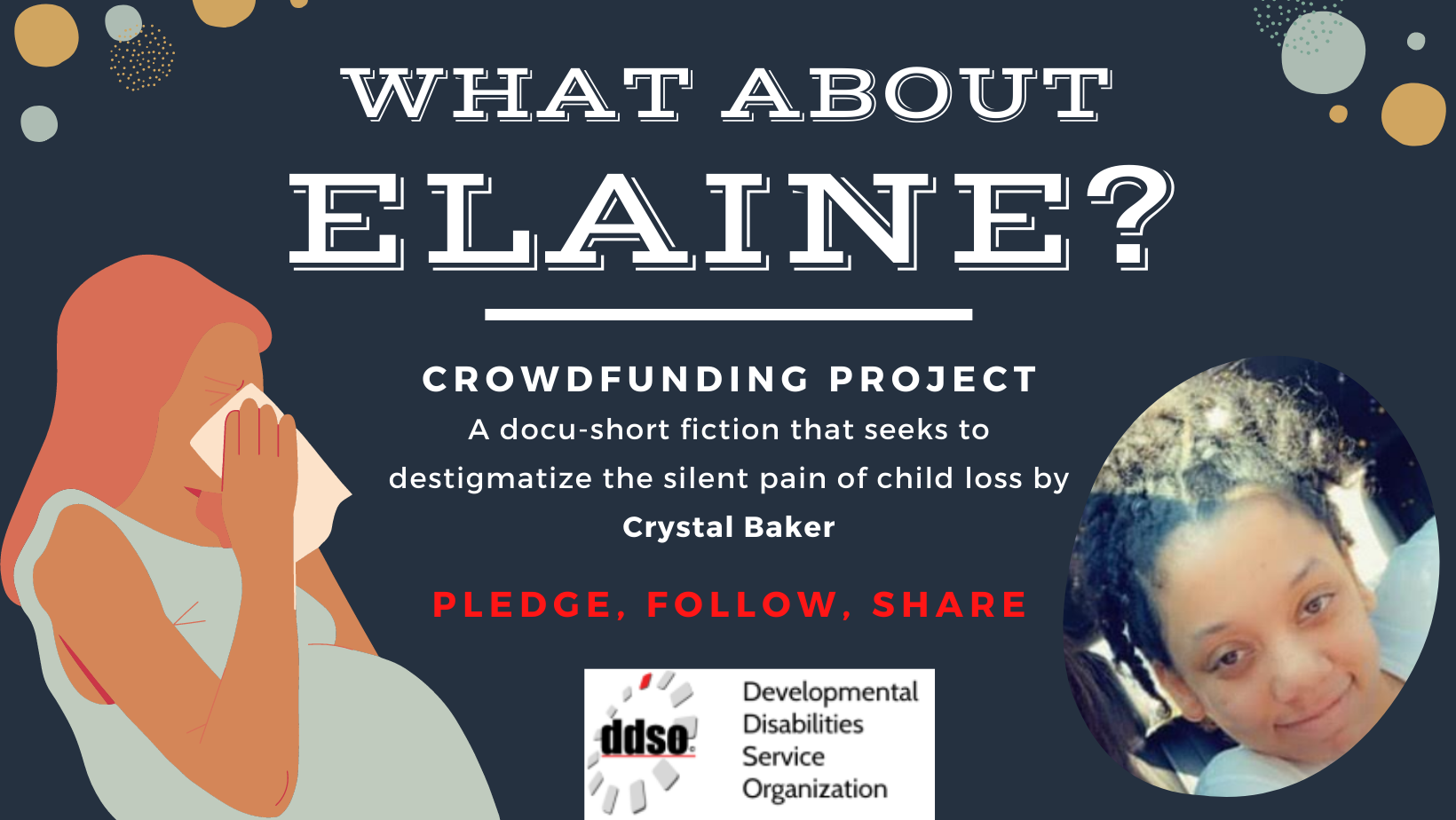 We are live!
Crystal Baker is a participant and aspiring filmmaker with DDSO's Employment Plus program. She runs a weekly film review and The Review Window and hopes to become a filmmaker that can use film to bring awareness to social issues that are hidden.
What About Elaine? is a docu-short fiction written while Crystal participated in the E+ Advanced Screenwriting Workshop lead by E+ recently deceased good friend and colleague, Brian Boyle.
Crystal has been working with E+ Program Director weekly for several months now in Production. These steps included finalizing her screenplay, working on locking down locations, breakdown the script, auditions, casting, and of course the creation of the Seed and Spark Funding Page. Other E+ participants will also be incorporated as members of the crew for a truly inclusive and diverse production team.
We need support now from our Community for this community-based film project, and you can help for FREE.
If Crystal's fundraiser reaches 250 followers and 80% of the goal, she will be eligible for $$$ and make YOUR impact even greater.