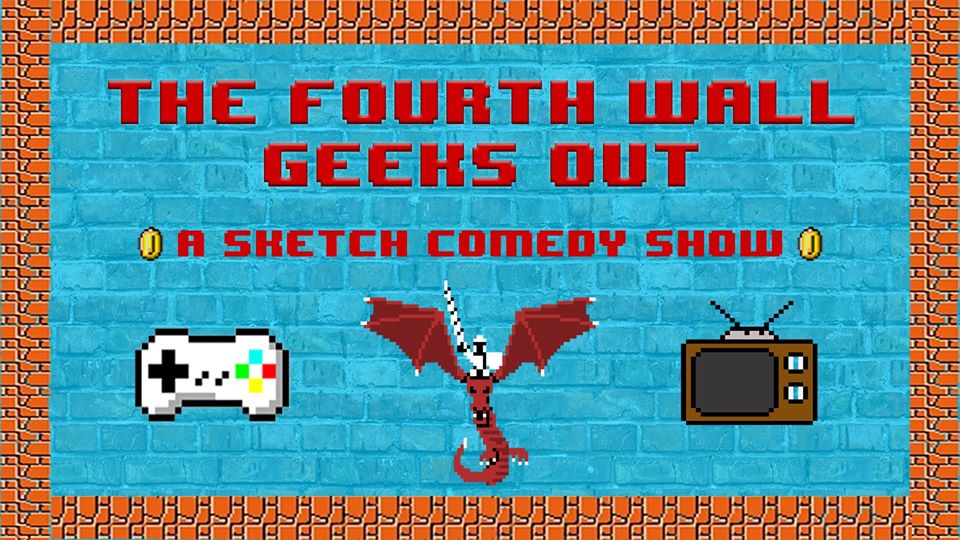 Enjoy comedy? Well, come check out The Fourth Wall's Geek-themed sketch comedy show!
Where: 5051 47th Avenue, Sacramento CA
When: December 6, 7, 12, 13, 14 at 8PM
December 8 & 15 at 2PM.
Parking: Parking is available inside the gate of DDSO campus.
Admission: $10 (pay what you want). Admission is a suggested donation cost of $10. Click HERE to get your tickets.
This month's show features over a DOZEN sketches, including:
-A game of Dungeons & Dragons gone wrong
-The Mario Bros. getting racially profiled
-Multiple Jon Snows
-The Ghost Busters
-Donkey Kong, under arrest
-Willy Wonka
-Detective Pikachu: Special Victims Unit
-Anikan Skywalker gets fired from the Jedi Council for unexpected reasons
-Barney the Dinosaur
-Transformers, arguing over bathroom policies
-Nintendo Switch product placement
-Scooby Snacks, laced with drugs
-And much, much more!
Written by Ben Price and Taylor Lozano
Directed by Ben Price
WARNING: This show contains strong language, violence and adult themes, and is not recommended for anybody under the age of 14.
The Fourth Wall is in affiliation with DDSO E+ Studios and strives to be a community theater that honors inclusion above all else. Please consider supporting us at future events to help spread autism awareness!