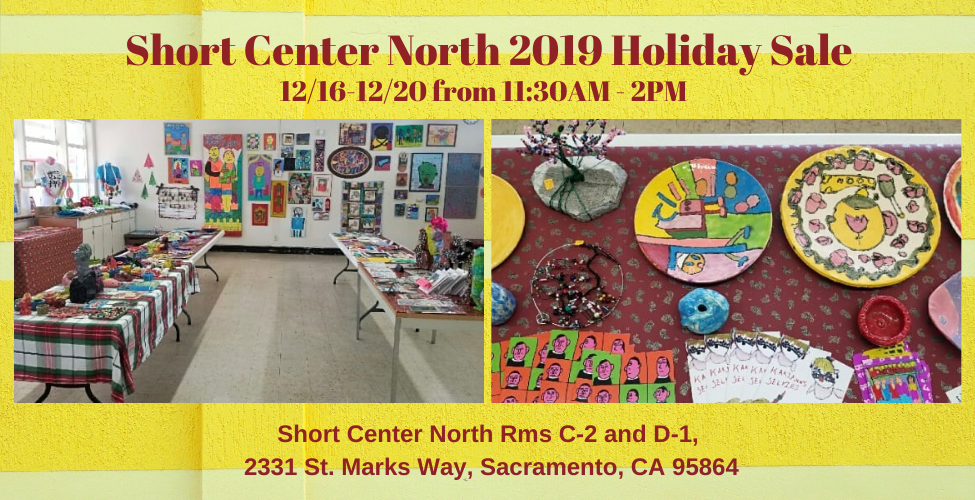 Short Center North will hosting their annual Holiday Art Sale, with tons of affordable gifts available for guests to browse.
WHEN: December 16th — 20th, 11:30 am – 2 pm, daily.
WHERE: Short Center North, located at St Marks Campus, 2331 St. Marks Way, Sacramento, CA 95864.
ROOMS: C-2 and D-1.
If you are unable to make it to the sale during the listed dates and times, SCN will consider appointments for a more convenient time during the week of the sale. Call Short Center North's office at 916-973-1951 and ask for Program Director John Berger.