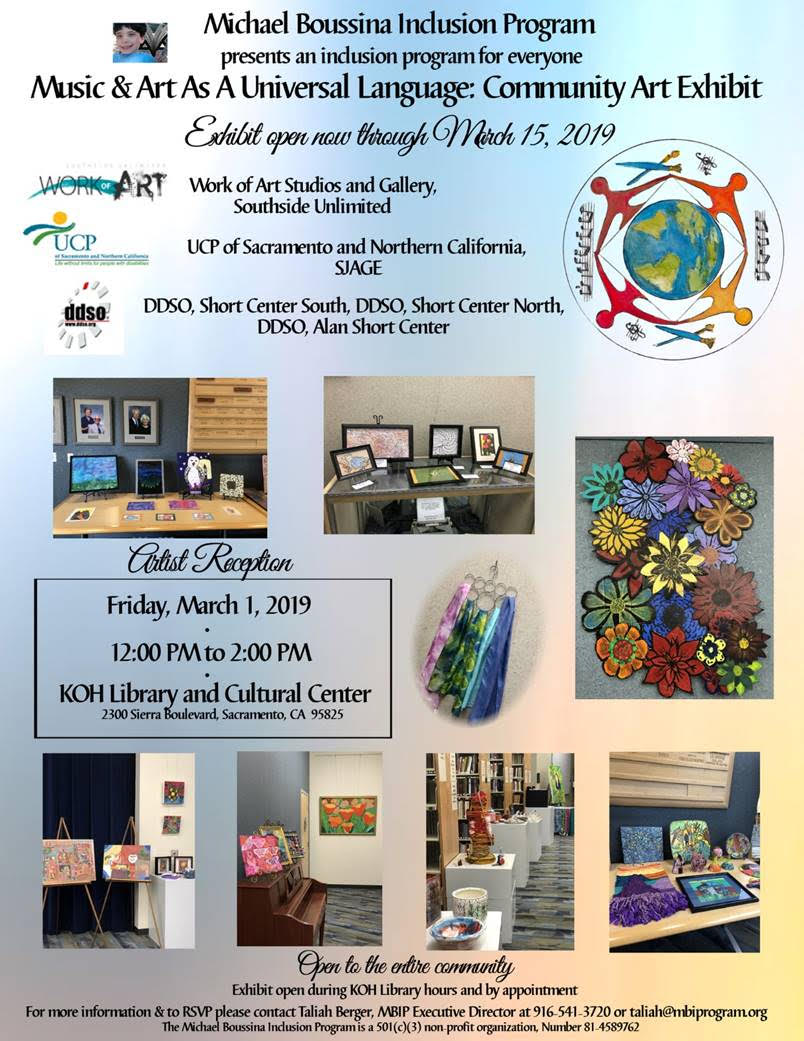 Join Short Center South, Short Center North, and Alan Short Center at Music & Art as a Universal Language, a community art exhibit hosted by the Michael Boussina Inclusion Program at the Kashenberg Ostrow Hayward Library and Cultural Center.
Short Center staff will present an artists reception on Friday, March 1st from 12:00 to 2:00 pm at the library. The exhibit is open to the community during regular library hours. Private viewings can be scheduled by appointment.
Music & Art as a Universal Language is a community event celebrating Jewish Disability Awareness. Each individual's unique expression helps to complete the circle of humanity as we promote inclusion and kindness.
We encourage participants to help eliminate barriers and the stigma around our perceived differences. Join us as we explore the creative potential inherent in all.