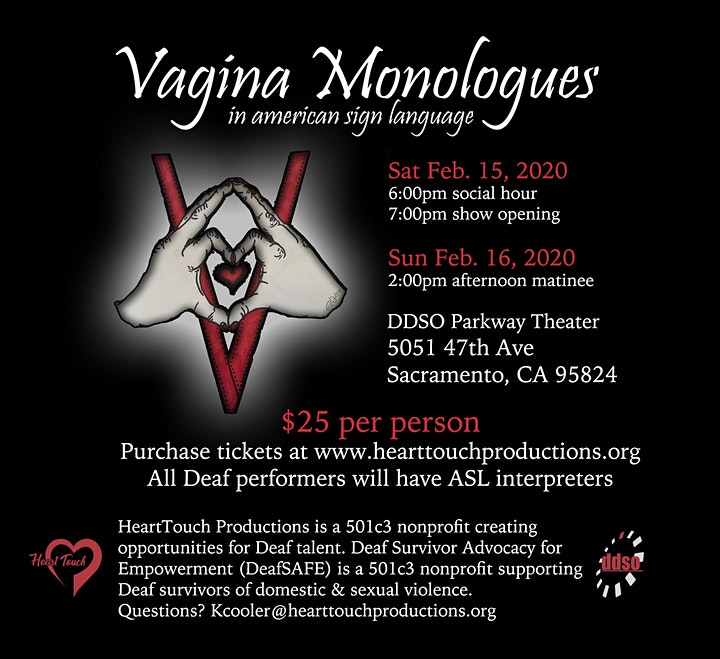 HeartTouch Productions presents: ASL Vagina Monologues.
The Vagina Monologues was created by Eve Ensler after interviewing 200 women on sex, relationships & violence. All performances will be voiced in English. Mature content, rated 16+
WHEN: February 15 6-8:30 PM
February 16 2-3:30 PM
WHERE: DDSO Parkway Theater 5051 47th Avenue Sacramento, CA 95824
TICKETS: $25 each, available here.
Parking is Free