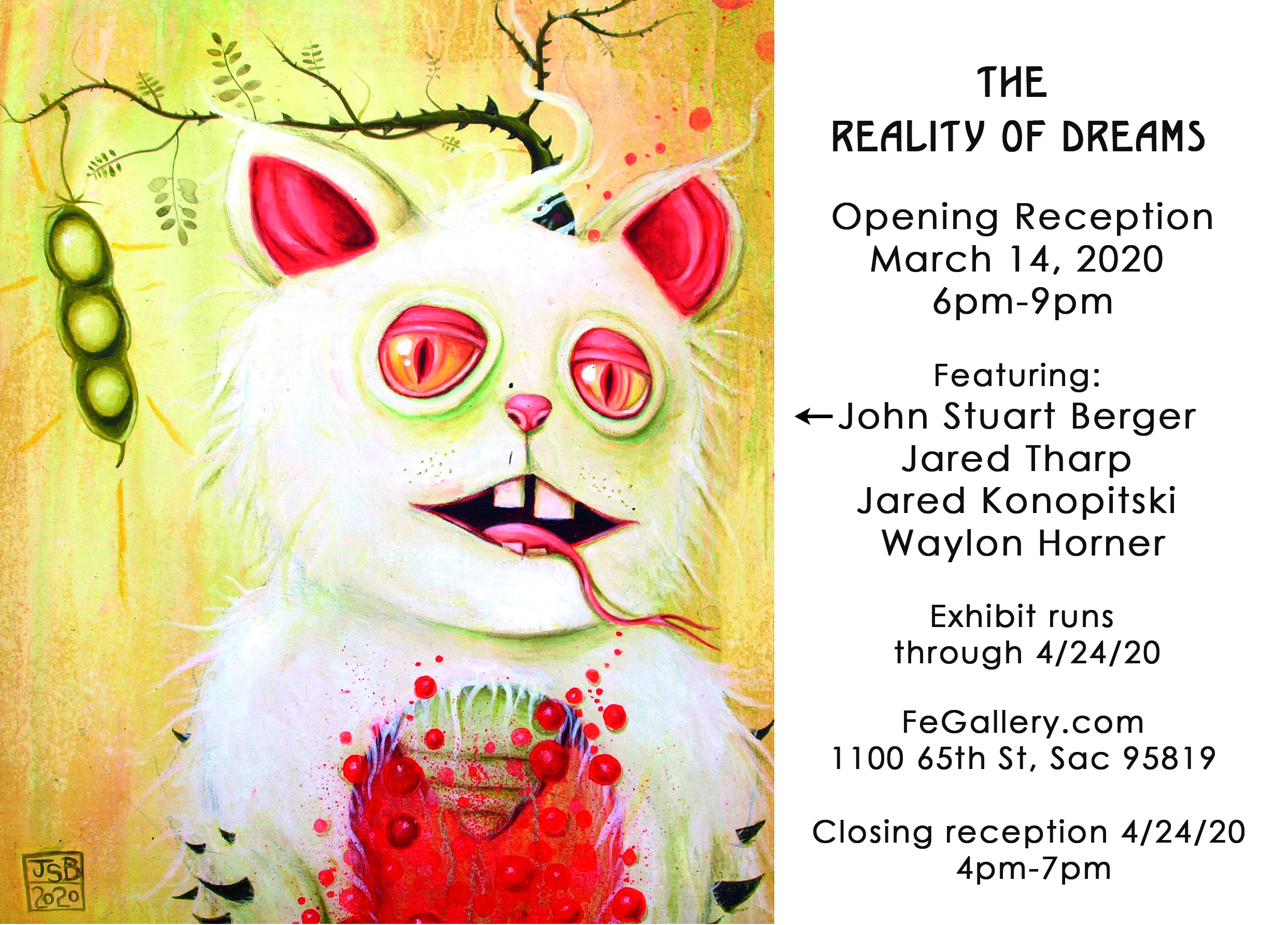 This event has been cancelled due to the Sacramento County's Shelter in Place mandate regarding the Covid-19 Coronavirus.
Here at DDSO, we are proud to have professional artists as members of our staff!
John Stuart Berger is the Director of Short Center North, and Jared Tharp and Waylon Horner are both Direct Support Professionals. Please look forward to a wonderful exhibition featuring the three of them and Jared Konopitski in The Reality of Dreams.
WHEN: March 14th to April 24th
WHERE: FE Gallery, 1100 65th St. Sacramento CA 95819
OPENING RECEPTION: March 14th, 6-9PM
CLOSING RECEPTION: April 24th 4-7PM