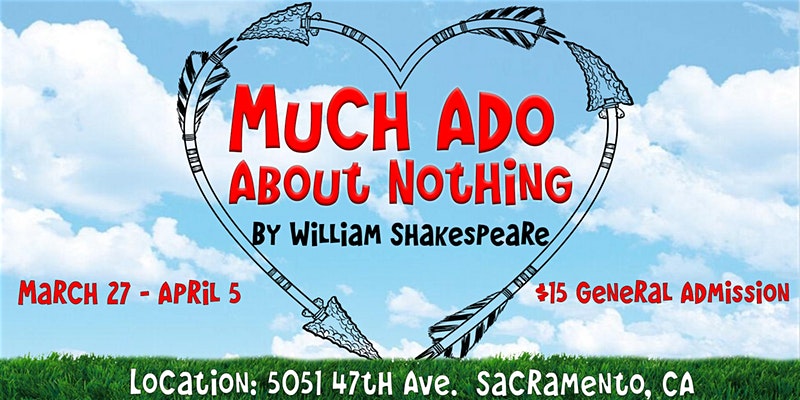 This event has been cancelled due to the Sacramento County's Shelter in Place mandate regarding the Covid-19 Coronavirus.
The Fourth Wall Theatre Company presents:
Much Ado About Nothing
Directed by Ben Price
WHERE: 5051 47th Avenue, Sacramento, CA
WHEN: March 27, 28, April 2, 3, 4 at 8PM.
March 29, April 5 at 2PM.
PARKING: Free, inside the gate of DDSO campus.
ADMISSION: $15 General Admission at the Door. Purchase Eventbrite tickets HERE.
ABOUT THE SHOW:
Young lovers Hero and Claudio are to be married in one week. To pass the time, they conspire with Don Pedro to set a "lover's trap" for Benedick, an arrogant confirmed bachelor, and Beatrice, his favorite sparring partner. Meanwhile, the evil Don Jon conspires to break up the wedding by accusing Hero of infidelity. In the end, though, it all turns out to be "much ado about nothing".
Come see The Fourth Wall Theatre Company's colorful and cartoonish interpretation of Shakespeare's classic comedy. Plays for two weekends only!