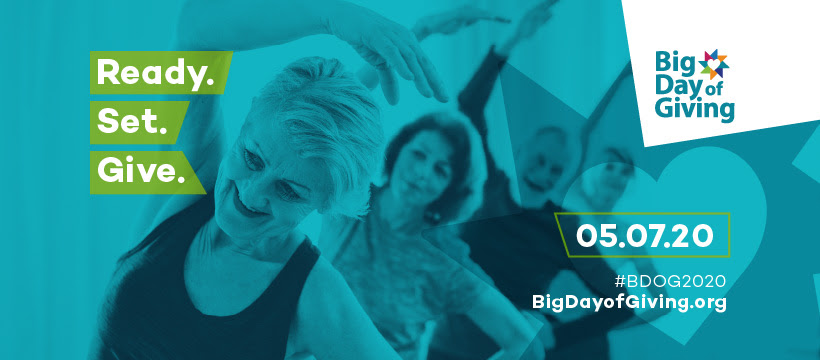 DDSO is once again participating in the annual Big Day of Giving!
If you are unaware, Big Day of Giving is an annual 24-hour community-wide movement that unites the Sacramento region's nonprofit sector to help raise unrestricted funds for the organizations that strengthen the capital area. Since 2013, the giving day has raised nearly $40 million for over 600 local nonprofits!

What were some of the highlights from the past year?
Employment Plus: 
-The E+ program filmed professional video projects for a Northern Californian wine group and the Alta Regional Center.
-Participants from E+ volunteered 3-4 days a week at local Sacramento charities like Snowline Hospice, -Meals on Wheels, and St. Marks church.
-Participants from E+ auditioned for roles and acted in 6(!!) different shows at the Parkway Community Theater hosted by the Fourth Wall Theater Company.
✽✽✽
Achievement, Development, and Care
-The ADC program began a Cooking Club and Gardening club, and participants go on weekly Bowling outings.
-Participants in the Gardening club love learning about various types of succulents, and taking care of the plants.
✽✽✽
Short Centers (Alan, North, and South)
-Alan Short Center competed in the Special Olympics, with several participants able to earn medals!
DDSO collaborated with SuperFest Disability Film Festival to host an art exhibition featuring all 3 short centers at the Sacramento Premiere.
-Several participants from the Short Centers earned paid internships at the Sacramento Public Library
-Michael and Natalie from Short Center South serve as advocates on the California State Council on Developmental Disabilities (
SCDD
).
You can read their featured article here.
-Short Center North
painted individual colorful murals
all around the St. Marks campus, and Short Center South
painted a collaborative mural
of an elephant stretching across an entire studio wall.
-The Short Centers hosted or participated in events open to the Sacramento public every month, furthering awareness of artists with disabilities and making art accessible for families all over the Sacramento and Stockton communities.
✽✽✽
Visit DDSO's Page to schedule your Big Day of Giving donation Now, or set a reminder on May 7th!