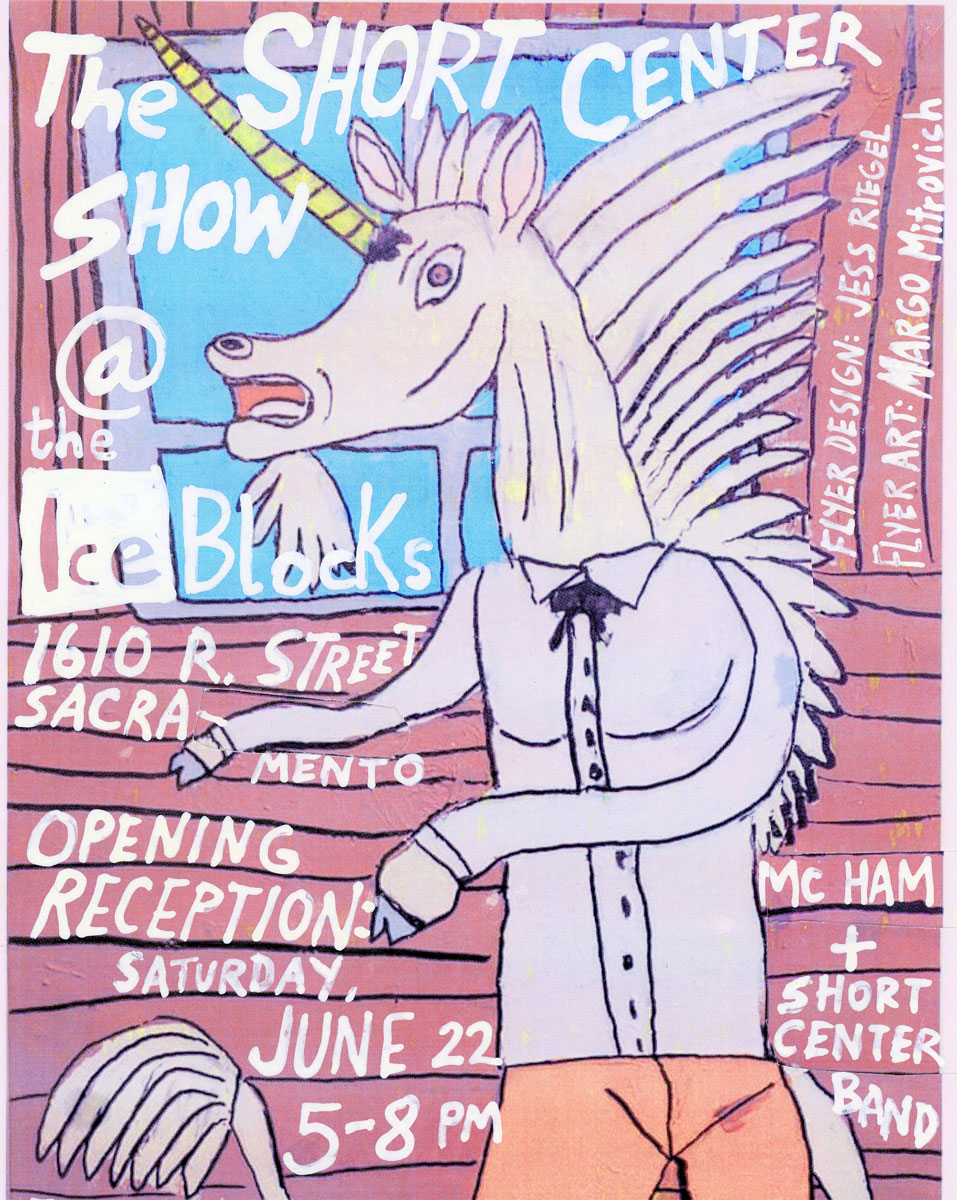 This summer, IceMOKA (Ice Blocks Museum of Killer Art) presents a large-scale window art exhibit, The Short Center Show, featuring artwork by adults with developmental disabilities attending art workshops at Short Center North and Short Center South. Art is the great equalizer, and through art, the community views its members as artists and not individuals with disabilities.
Join us for the opening reception on June 22 and enjoy some funky beats from the Short Center Band! All artwork is for sale, with 100% proceeds going to help fund the artists and art programs at the Short Centers. Art that is sold will remain in the exhibit for the duration of the show.
For more information and to purchase art, please call Short Center North at (916)973-1951 or email scn@ddso.org.