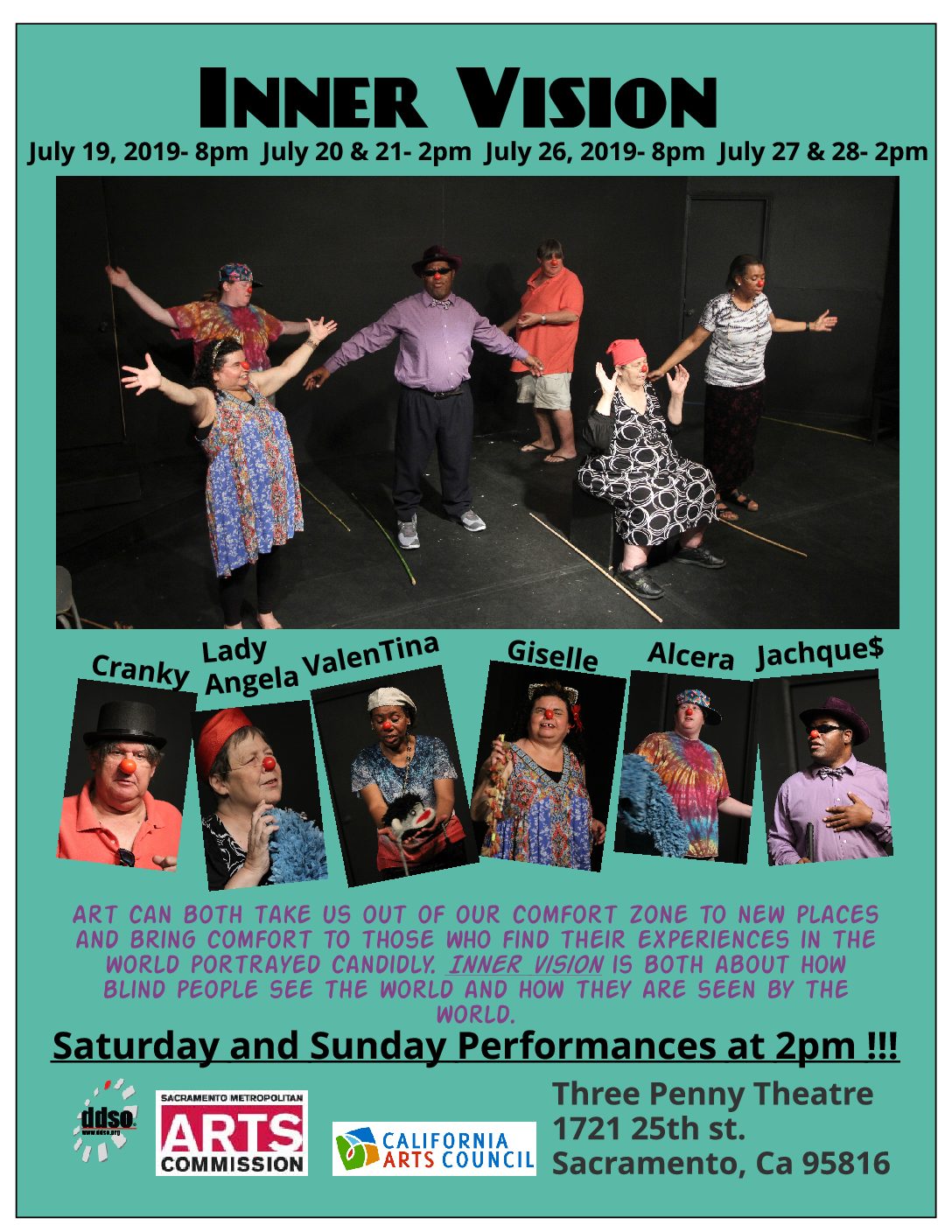 DDSO and Short Center Repertory (SCR) present Inner Vision, a comedic performance from the Travelling Clown Theater Project.
Six actors will take the audience on a playful tour of their Blind/Low vision world.  Longtime SCR actress Regina Brink, who is blind and directs the play, says "This improvisational, comical and inquisitive theater sparks the imagination and draws on our shared human experience to create a time of fun and discovery." All performances will be enhanced by audio description, which conveys the visual action to blind low vision audience.
Inner Vision will be at the Three Penny Theatre at the R25 Arts Complex, 1721 25th Street from July 19 through July 28.  Evening performances are on Fridays only at 8 p.m., July 19 and 26.  Matinees at 2 p.m. will be performed on July 20, 21, 27, and 28.  Admission is "pay what you can," suggested donation is $5 – $20 via cash or check at the door.  For reservations call (916)205-2674.
SCR's Travelling Clown Theater Project is supported by the California Arts Council, Sacramento Metropolitan Arts Commission, and the Alan and Mary Short Endowment.