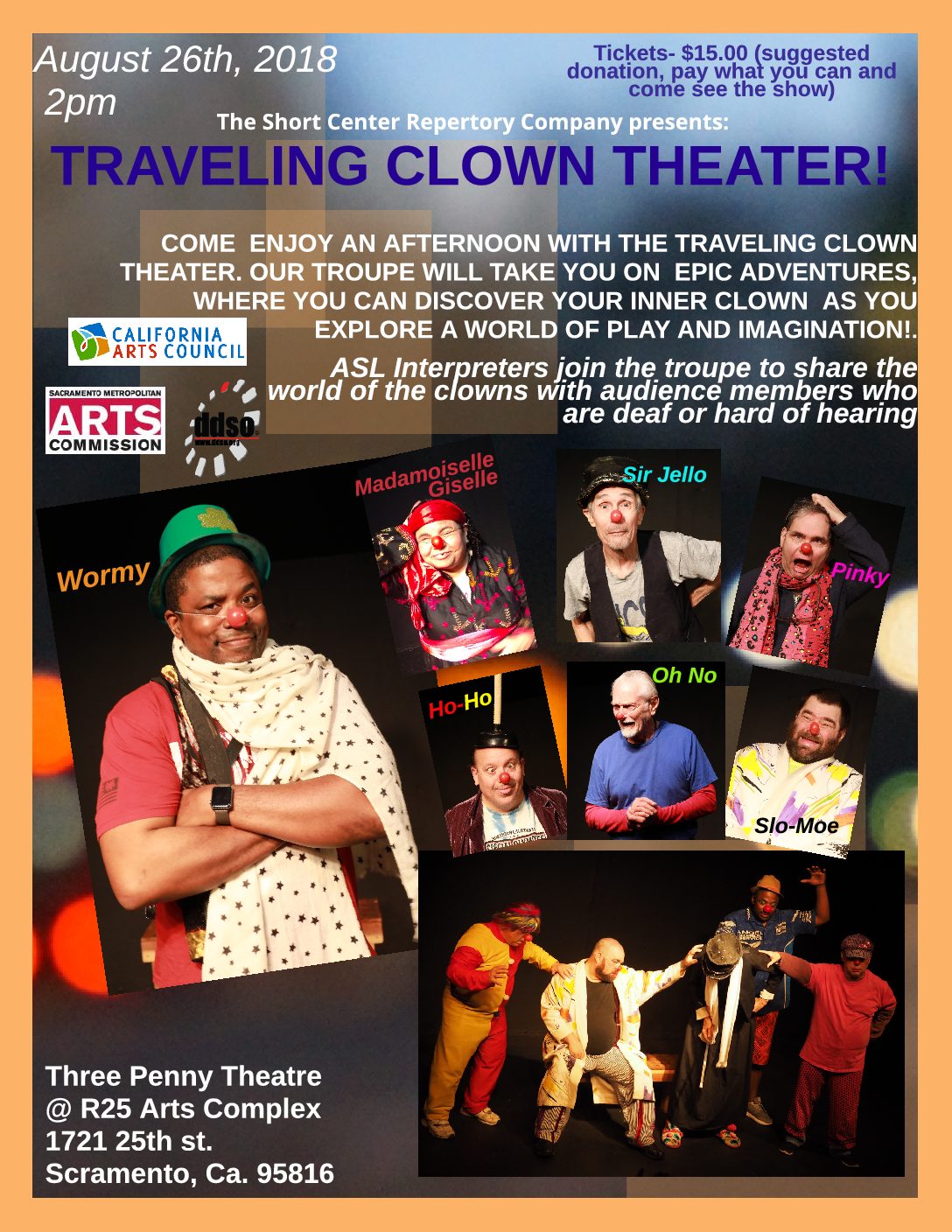 The Short Center Repertory will present its latest work, "The Traveling Clown Theatre" at California Stage's THREE PENNY THEATRE in six performances, August 23-26.
For those of you not familiar with their work, Short Center Repertory is made up of skilled adult actors who are blind, or deaf, or have lived with developmentally disabilities.
The Saturday, August 25th matinee at 2 p.m. will feature onstage audio description for patrons who are blind or low vision.  The Sunday August 26th matinee at 2 p.m. will feature integrated ASL for patrons who are deaf or hard of hearing. However, everyone is welcome at both matinees, especially children! You will find the artistic inclusion of these features enriches your theatrical experience.
All four evening performances begin at 8 p.m. Please contact us if you wish to have ASL or Audio description services for the evening performances by calling (916)456-5166. Suggested donation is $15, but come and pay what you can.