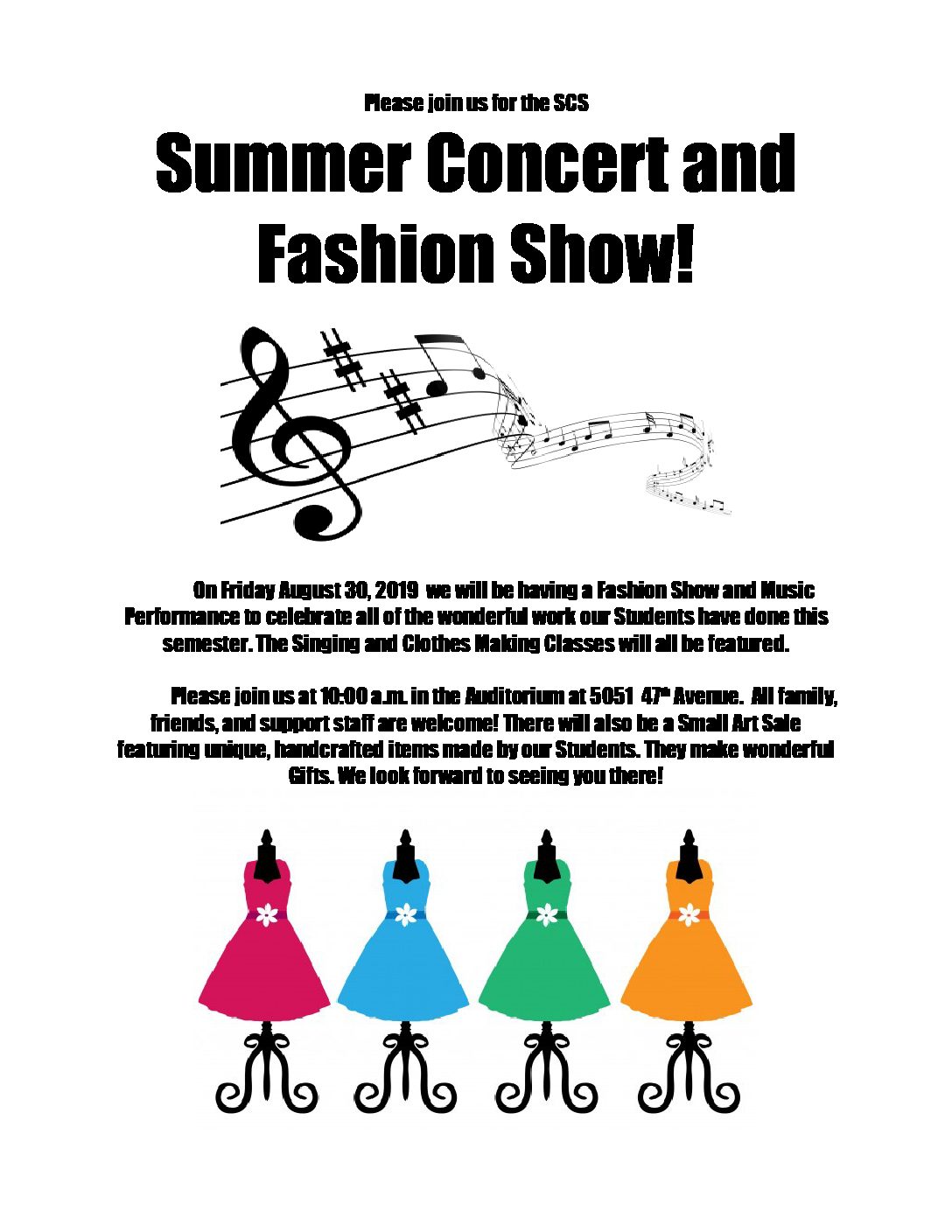 Come join the fun on Friday morning with staff and program participants who will be modeling the fashions they made in Short Center South sewing workshops and performing songs they learned in the music studio.
Free to attend! All family, friends and support staff are welcome! There will also be art for sale featuring unique, handcrafted items made by artists who attend SCS programs. They make wonderful birthday and anniversary gifts. We look forward to seeing you there!
Please call (916) 737-2397 for more information.