Employment Plus
 Employment Plus (E+), founded in 2001, provides opportunities for participants to make their own choices and decisions regarding their everyday life, allowing them to participate in and contribute to community through coursework, paid on the job training, community association, volunteer activities, and ultimately employment.
Employment is the main focus for all services offered. Participants develop new job skills during classroom instruction or with a job coach during paid employment training opportunities, including the ability to maintain employment, communicate with a supervisor and peers, and develop better work ethic.
Paid Employment Training Opportunities:
Video/Audio — The E+ Productions team has produced everything from an award winning web series "Gettin' Down", PSAs and theatrical films, to company promos and training videos. They can provide your company with quality production work in video and audio. The E+ recording studio provides local filmmakers ADR and Foley work as well as multi-track recording sessions for vocalists.
Janitorial — E+ has a contract to provide full janitorial services to the entire St. Marks campus on a daily basis and is looking for more jobs. E+ sweeps, mops, re-stocks and cleans bathrooms to keep the facility as a shining example of a job well done.
Maintenance — E + handles all of the facility painting, minor repairs & furniture restoration at the St. Marks Campus & is available for contracted work in the community.
Landscaping — E+ provides landscape maintenance services. They mow, trim and edge several properties and always seek more jobs.
---
Film Projects
E+ Studios continues to receive recognition and invitations to international film festivals!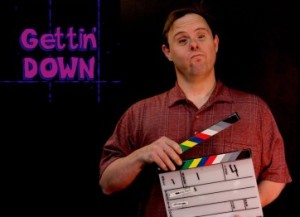 Help provide funds so they can get to as many festivals as possible!
This would give Team E+ the opportunities they need to not only continue to communicate to the world all that takes place at DDSO-Employment Plus, but to develop relationships with those who purchase the type of digital media projects E+ Studios produces.
Donate Now
Background info:
Adults with developmental disabilities who participate in Employment Plus (E+), one of DDSO's community inclusion programs, have had incredible success in the booming field of film and audio production. E+ provides digital media classes in screenwriting, production, post production, acting for camera, voice over acting, and film history.
E+ Studios was created in July 2009 to apply classroom instruction in a practical way by producing digital projects. To date, the studio has produced well over 60 varied projects, including PSAs, company promos, training videos, short films, a documentary feature, and the animated feature "Josh's Journal, the Movie."
In 2015, E+ Studios produced their first web series, "Gettin' DOWN." The reality web series followed the daily lives of three men living in Sacramento, California who happen to have Down syndrome. This web series has gone on to international award success – Best Reality Series in the 2016 LAWebFest (Los Angeles), Diversity Award at the MWFest (Melbourne, Australia), the Humanities Award at the ROMA Web Fest (Rome, Italy).  Additionally, it was an Official Selection  at The DubWebFest (Dublin, Ireland), RioWebFest (Rio de Janeiro, Brazil), Miami WebFest, and KWebFest (Seoul, Korea)
In 2018, E+ Studios produced their first web series written, produced, directed, and co-edited by an E+ client, "Red Knight vs. Blue Knight a silent web series… with  Swords!"  The series has garnered an Honorable Mention in the 2018 LA Underground Film Forum festival, stating, "We would like to take this moment to recognize your film by giving you the honorable Mention Award title, for your vision and the film's unique contribution to cinema." The creators of the 2018 WebFest Berlin invited Team E+ to Berlin and talk about the series and all that E+ is doing in the world of digital media.  The international web series festival circuit has been encouraging more and more distributors (those who would buy web series to place on their online streaming services) to their festivals.
Your donation would go towards airfare, food, transportation, and hotel costs. Help get E+ to more festivals and more success!
The program is seeking donations, crowd sourced funding and sponsorships to get to as many festivals as possible. Companies or individuals interested in being a party of this exciting story can contact Dennis Curry at (916) 973-1966 or eplus@ddso.org.
E+ Feature Film "Where's Frank?"
"Where's Frank?" was a massive project arising from the budget crisis in 2010.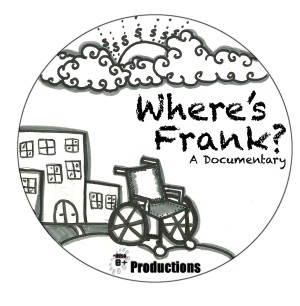 Participants in the DDSO-Employment Plus's Video Production workshop worked tirelessly for over three years, serving as crew and research team, to bring this story about the budget cuts. Both staff and program participants felt the need to get the story out about those who would chip away at the Lanterman Act and those who would fight to save it.
The Production crew covered many protests and legislative hearings. One such protest was called, The Mommy Tsunami. A dedicated team of mothers of children with disabilities, along with family & friends, walked from Yuba City to the State Capitol over the course of several days. E+ productions was there every day capturing the process all the way through, culminating in one of the largest rallies on the State Capitol steps that took place during this time.
There is an in-depth interview with Pulizter Prize winning journalist, Ryan Gabnielsen, from California Watch addressing his investigation into the suspicious death taking place within the state hospital system along with Ryan's interview. E+ was able to get an interview with Larry Ingram, former San Diego SWAT Office, who investigated the suspicious death of his brother in one of the state institutions.
The narrative thread through this feature film, is Art Bolton, advocate and former staffer for Frank Lanterman. Mr. Bolton takes the audience to the genesis of the Lanterman Act – The history of the state hosiptals and the creation of regional centers and services for those with intellectual delays.
The title, "Where's Frank?" became an end question asked of many who were interviewed. Asking the question, "Where's Frank?" (referring to Frank Lanterman) curious to consider what would he say today about these cuts.
Little known fact, but well over 90% of this entire film was shot on the Apple 4 iPhone & the film's logo was created by an E+ participant, Kimi Balanay.
---
Location
2331 St. Mark's Way, Sacramento CA 95864

---
Connect with us
Dennis Curry, Program Director
(916) 973-1966
(916) 973-1988
Send an email
Facebook.com/employmentplus

@DDSOeplus
---
Share this page