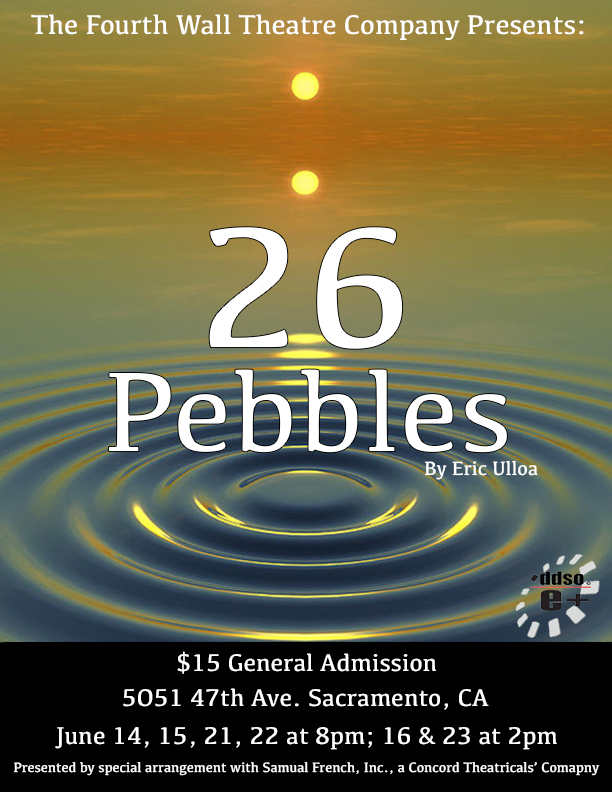 We invite you to attend the Fourth Wall's latest performance, 26 Pebbles, at the DDSO Parkway Theater. This production was inspired by dozens of interviews with residents of Newtown, Connecticut after the tragic Sandy Hook Elementary School shooting. 26 Pebbles is a story about hope, community and love.
The Fourth Wall Theatre Company, a part of DDSO-Employment Plus, has as its mission, the inclusion of all people within our community. We encourage actors, labeled disabled to audition and become part of local live theater. This production includes several participants from our Employment Plus program.
General Admission is $15. 26 Pebbles will only run two weekends, six performances. For more information, please call (916) 973-1966.