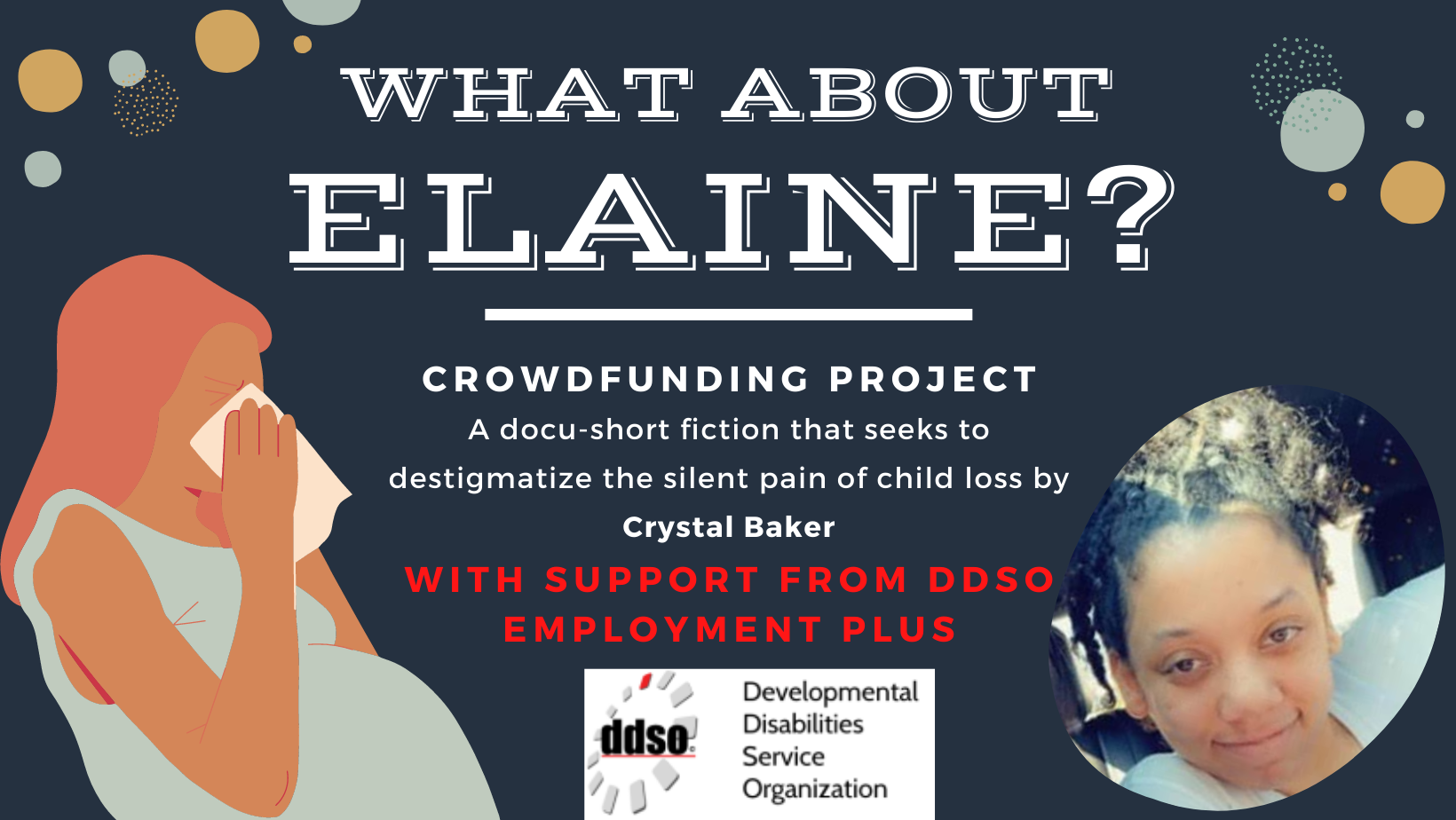 NOW is your chance to support an aspiring young filmmaker's dreams in the Sacramento community!
Crystal Baker is a participant and aspiring filmmaker with DDSO's Employment Plus program. She runs a weekly film review and The Review Window and hopes to become a filmmaker that can use film to bring awareness to social issues that are hidden.
What About Elaine? is a docu-short fiction written while Crystal participated in the E+ Advanced Screenwriting Workshop lead by E+'s recently deceased good friend and colleague, Brian Boyle.
Crystal has been working with E+ Program Director weekly for several months in Production. These steps included finalizing her screenplay, working on locking down locations, breakdown of the script, auditions, casting, and of course the creation of the Seed and Spark Funding Page. Other E+ participants will also be incorporated as members of the crew for a truly inclusive and diverse production team.
This film is Crystal's creative project, but many Employment Plus program participants will be working as cast and support as film crew!
By supporting Crystal's dream project, you will also be supporting many other DDSO E+ participants, allowing them to earn valuable work and film experience for their professional resumes!
Now, spoken directly by the talented young woman herself! Crystal Baker will tell you all about her film and her goals. She has worked hard to write the following information for the public, revising and re-writing her words with the help of Employment Plus PD Dennis.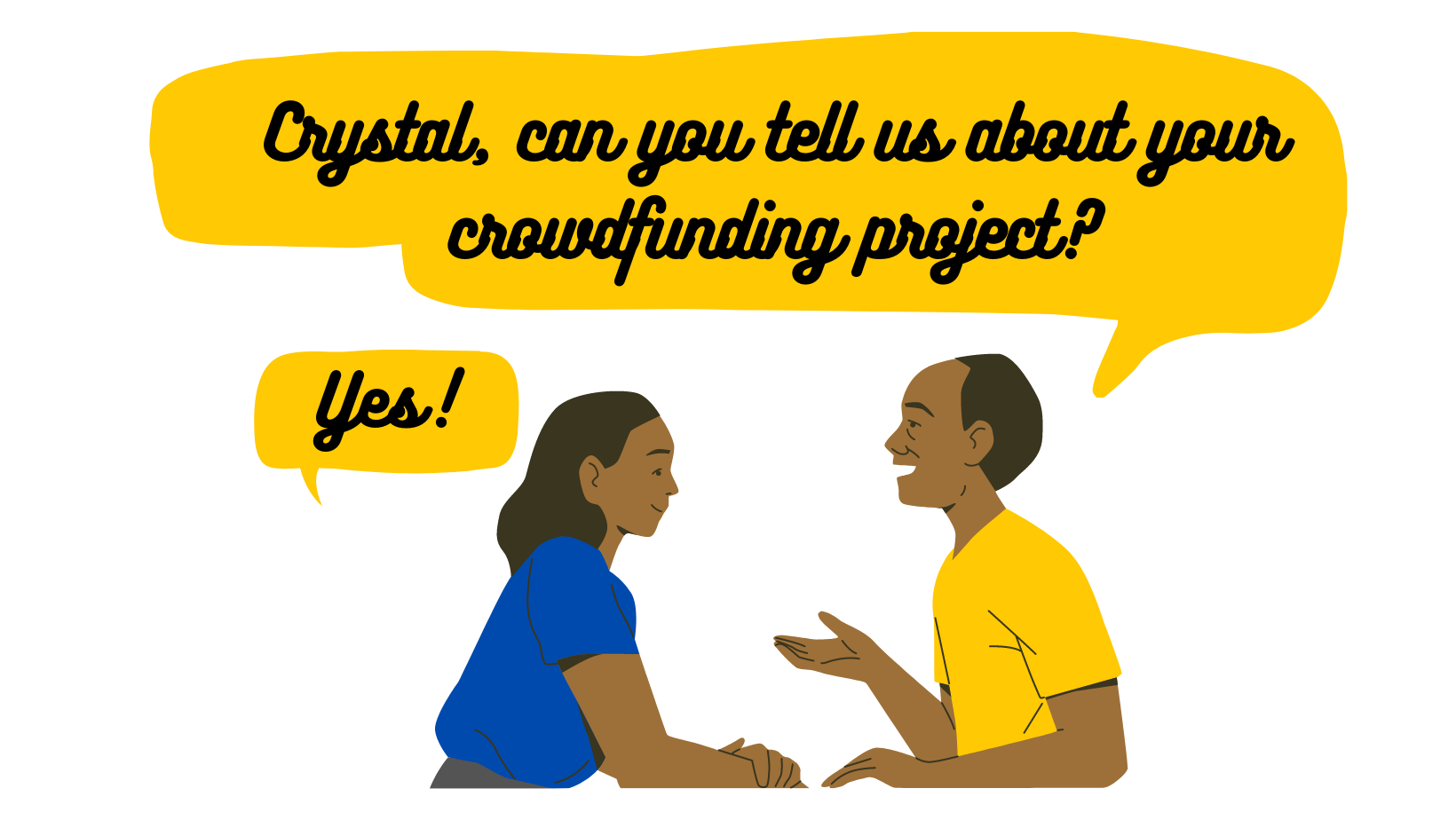 MISSION STATEMENT
I've always wanted to explore, in-depth, taboo topics that have yet to have their stories told. I'm hoping with What About Elaine? that we can educate those about this topic of child loss/grief so that when the film ends, it sparks a conversation.
"What About Elaine?" is the story centering around our main character Elaine who goes through the ups and downs of fertility and life after tremendous loss plus the toll it takes on the human heart.
Why this film? Why Crystal? Why now?  Crystal's script was derived directly from the E+ Zoom Advanced Screenplay workshop. It came to the attention of the Program Director for E+, Dennis Curry, who upon reading it said, "This script needs to be produced!" Dennis then created a Zoom Pre-Production weekly workshop to collaborate with Crystal. She became familiar with all aspects of Pre-Production: Scene Breakdown, Shot List (which she created on her own), Locations, Casting, and Budget.  Many "Firsts" will come out of the project: Crystal's first film making it to Production. Crystal's debut as a Director, and this will be the first project written and directed by an E+ program participant. Her time is NOW!
Having completed Pre-Production (still locking down locations), these funds will be used primarily for Production: the highest percentage going toward the costs to provide stipends for the Cast & Crew along with Food. Secondarily, the budget covers an initial bid of Film Festival fees, along with a Wrap Party for the Cast, Crew, and Major Contributors. Since E+ has, as a part of their instructional training program, a studio complete with several Edit Bays, there will be no costs for Post Production.  The Distribution plan, at this point, is to first enter short film festivals around the globe.  Additionally, the team is looking into a variety of ways to get it out to the public.
This film project will also give other E+ program participants, who are currently being trained in Production – Sound, Grips, PAs, etc. an opportunity to truly practice their craft in a real-world setting and receive stipends for their efforts.
HOW can you get involved?
1. Contribute to the project.
2. Share, email, Pony Express, phone calls – help get The Word out so more people will complete #1.
Stretch Goals if/when we surpass our Funding Objective? 
Provide stipends to the E+ program participants who will help to complete the Post Production through their participation in the E+ Post Production Workshops.
Additional funds would help us to submit to even more festivals and further market the project.
The Effects of the COVID Pandemic on the project?
In March of 2020, our onsite program closed its doors based on the state mandate shutdown. Since then, we have continued to offer an array of workshops including Voice Over Acting, Production, and Post Production via Zoom.  Auditions, Callbacks, the Table Read, and rehearsals for the film are also being managed via Zoom. We are working diligently and safely to head toward production once funding is secured.
DIRECTOR'S STATEMENT
The short film "What About Elaine?" is meant to spark conversations on a taboo subject, pregnancy loss and overcoming the sorrow of the heart.
This Docu-Short Fiction is to bring awareness to the topic for all parents whether you're a nonbinary, male, woman, or the LGBTQIA+ community, has a disability, physical + nonvisible and single parents whether a father, mother or however you choose to identify. This educates the audience about the subject matter at hand.
This film is a double entendre since I wrote it in the Fall of 2020 during the lockdown due to the pandemic. You are meant to see yourself in every character because, in every script, you should be able to see similar characteristics in one's yourself. Hope to see you as we bring Elaine's story to a screen near you. At the end of the day, everyone deserves their happily ever after no matter what that happiness is.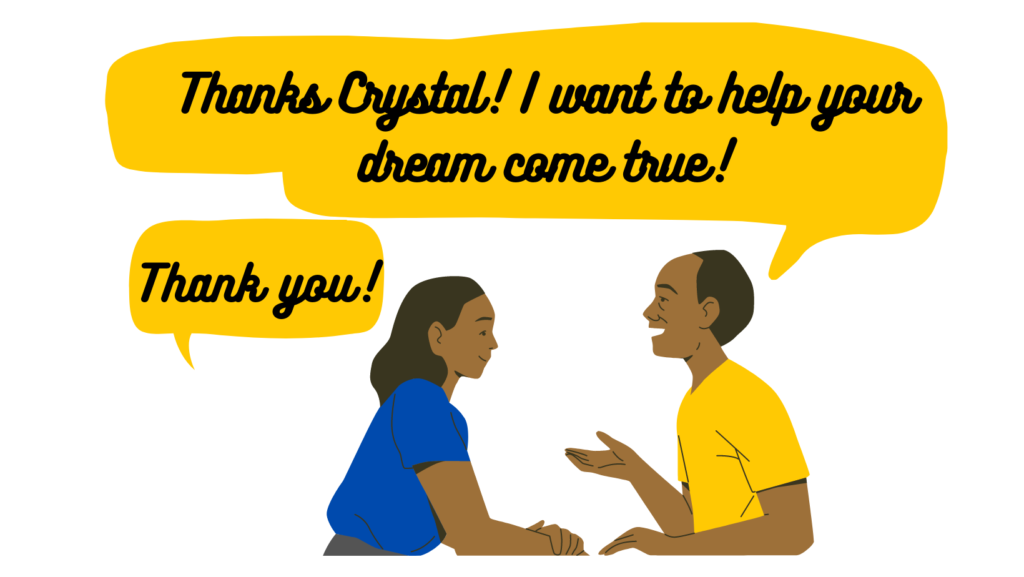 Once again, 100% of funds donated for this project will go towards production of an original, meaningful film created by a woman with intellectual disability. Funds will also be used to provide stipends for the cast and crew (sourced from Employment plus program participants), so this is an opportunity for every participant involved to earn valuable work experience for their professional resume.
Where to donate:
You may press the big orange button at the top of this webpage that says "Donate Now" ! If you prefer using a cash-transfer website like Paypal, the email to use is donate@ddso.org You may also write checks, addressed for Employment Plus. Use the mailing address 5051 47th Ave Sacramento, CA 95824.
You may even attach a note to a carrier pigeon! Please simply specify that your donation is intended for "E+ Elaine short film" in the notes.
Thanks so much!