Every year at Uncork for the Arts, one person is chosen from each of DDSO's programs to be recognized and celebrated for their unique contributions as valuable members of our community. Congratulations to our 2016 honorees!
Brad Dixon, Alan Short Community Access Program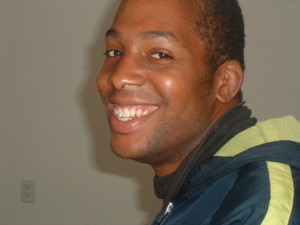 His quiet demeanor belies a man with big dreams and a huge heart. Brad Dixon has been attending the Alan Short Community Access Program for twenty years to fulfill his passion for art. His unique creations on paper, fabric, canvas, tile, and ceramic are vibrant and colorful.  Brad's talent was crucial in the design of two ceramic murals that were a collaboration of artists from the Alan Short Center commissioned by the City of Stockton. It is not surprising that his favorite class at the Center is ceramics.
Music is also a passion, and Brad enjoys playing the piano whenever he has the opportunity.  Playing the piano helps Brad express the love and beauty that he has in his heart.
Brad worked part-time for many years at Pizza Hut, but now enjoys volunteering.  Brad has volunteered at the City of Stockton Parks & Recreation helping to clean the parks in the downtown and waterfront areas for upcoming events in Stockton, St. Mary's Dining Hall where he served lunch to those in need, and Senior Center's Meals on Wheels where he helped prepare and deliver lunches to seniors who were not mobile.
Though Brad is as quiet today as when he first came to the Alan Short Center, because of instructors like Valerie, he is more willing to express what he prefers to do and what he does not like.  Brad carries on everyday with a warrior's spirit and faces his challenges with grit, determination and his big beautiful smile.  It is because of that determined spirit that Brad was chosen as ASCAP's 2016 Outstanding Participant.  Thank you Brad.  You are an inspiration to all of us.
Anna Martinez, Alan Short Center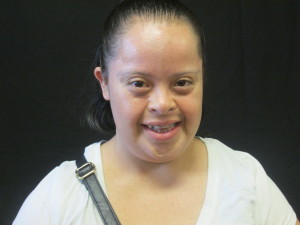 Ana Martinez is the reason why ASC staff show up at work knowing their work really matters and how they make a difference in people's lives. Supporting Ana over the last seven years and watching her develop from "painfully shy" to a delightful "chatterbox" is a testament to the difference they have made to the people ASC serves.
When Ana started at ASC in 2009, she was so painfully shy. Every day, she would sit next to her advisor and would not make eye contact with anyone, let alone talk to anyone. Little by little, and with lots of encouragement, patience, guidance and love she began talking to some people and looking about. Now? Ana loves talking to everyone around her. She loves helping her peers and staff. She loves painting. Ana has opened up and become a cheerleader for the Special Olympic Basketball team, a cheerleader for the Alan Short Center, and a cheerleader for living life to the fullest.
Having overcome her shyness, Ana is the first to volunteer to help whenever and wherever she can. She especially loves helping staff with making copies, organizing work sheets for her peers, working in the office when we need help with mailings and putting packets together. and decorating our café for a party or a special event. …always volunteering with enthusiasm and always doing the best job she can.
When ASC started the Special Olympics Basketball team, she was one of the first ones to sign up to become a cheerleader. When the dance and music classes come together Ana is front and center
leading the group on the dance routine. Who would have guessed when she first came to the Center
that this painfully shy woman would become the life of the party!
Ana also found an interest in working in the Deli. Because of her strong work ethics and business acumen she is now the proud assistant. She knows her customers and what they want – traits of a successful businessperson. All her progress is not just social. She is working very hard on learning to read, write, and count.
Ana was chosen as Alan Short Center's 2016 Honoree because Ana is a true testament to the work and service of the Alan Short Center.
Jamie Cooper, Employment Plus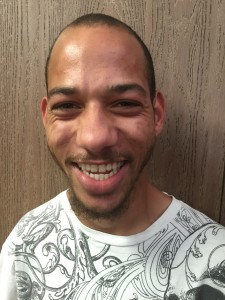 Jamie Cooper is E+'s super-hero. Charging right into overcoming challenges that might discourage someone with less motivation, Jamie doesn't let his cerebral palsy get in his way of leading an independent and productive life. Jaime describes himself as hardworking and ambitious. He lives in an apartment, pays his bills on time, and is dedicated to bettering himself and working towards his goals. Jamie participated in the E+ DMV Prep class which helped him pass the DMV written and driving tests, obtain his license, and lease a 2000 Chevy Malibu.
Jamie enjoys the opportunity to be part of Employment Plus where he is getting work experience in landscaping and janitorial work. He appreciates getting a paycheck while working in the E+ work program and enjoys the friendships he is making with other E+ participants and staff. Because of his grit and determination, he has worked into the Lead Position in the E+ Janitorial and Landscaping crew.
With support from E+ staff, Jamie completed the LEAP test which he hopes will help him reach his goal of getting a State job. Jamie is also taking part in E+ Business/Entrepreneur class with hopes of someday owning a business of his own. With his can-do attitude and support from E+, Jamie is living his life to the fullest. It is no surprise that he was chosen to be the E+ 2016 Outstanding Participant. Congratulations and high five, Jamie!
Join us for a toast to these extraordinary individuals – Get your Uncork for the Arts tickets here.