We are thrilled to announce Sharon Gerber and her husband Rob Scherer will be co-hosting Uncork for the Arts on August 15th
Previously known as the premier event planner in the region with her company, Six Degreez, Sharon Gerber now uses that same sense of whimsy she brought to her stage productions to create watercolor paintings with a broad appeal. Sharon took her first painting class in 2012 and has since sold over 280 pieces to collectors, including Mayor Kevin Johnson, Ettore, Congressman Ami Bera, the Governor of Uttar Pradesh in India, KCRA's Teo Torres, KVIE's Rob Stewart and Council Members Jay Schenirer, Allen Warren and Steve Hansen. Sharon also donates a portion of sales proceeds at her art shows to local nonprofits and has given over $12,000 to charities since 2013. In addition to her artistic endeavors, Sharon provides on-air talent for KVIE and is a graduate of U.C. Berkeley's Haas School of Business. You can see her art at www.facebook.com/sharongerberart
Rob Scherer has been the owner of the Dale Carnegie franchise in North Central California for the past 30 years.  Since 1912 Dale Carnegie training specializes in professional soft skills development and the personal growth of people.  Rob is from originally from Wisconsin,has a degree from U of Wisconsin Madison, has a radio and advertising background and is very excited and honored to be part of this DDSO event.
A treat for your ears! Clemon Charles has been added to the Uncork live music lineup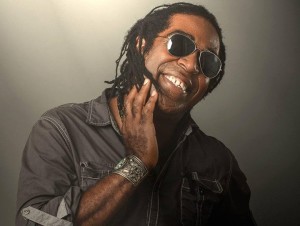 Born on the island of Barbados, Clemón Charles grew up in a world where music is rooted in all aspects of the culture. As the winner of an ever-popular teen talent competition, Clemón expanded his reach at 17, and began performing across different islands in the Carribbean. His passion brought him to America, where he further developed skills as a musician alongside professional endeavors in stage production, lighting and sound with Bill Graham Presents. His musical collaborations and performances across Northern California have awarded Clemón as one of the most sought after musicians at celebrity events, wineries, festivals, conferences and political functions in the region and beyond.
Coined as "the most anticipated act of all those featured" at Bogle Vineyards summer concert series for several years in a row, Clemón Charles has also appeared on TV segments of Good Morning Sacramento, Sac and Company and Access Sacramento. As a featured artist in Sactown and Sacramento Magazine, Clemón Charles has become a staple in the business and arts community. He has opened for acts such as Ellis Paul and CC Music Factory, and performed for celebrity functions, most recently at Dr. Oz's annual HealthCorps gala at the Waldorf Astoria in New York City. Clemón Charles and his band have played at Folsom Live, Sac World Festival, Memorial Auditorium, California State Capitol, Harrahs Harveys Lake Tahoe, numerous charity fundraiser events, and they perform regularly at local venues as well as special events in Northern California.
The band is currently in production on an original album and working on a music video that is expected to come out in late 2015.
Don't miss the premier of the Short Center Rep presentation of their hilarious current production "The Philadelphia"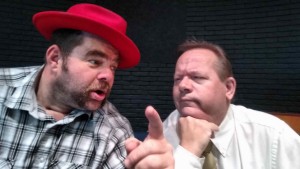 Starring Brian Hillebert, Michael Devall and Sossity Murtha in its first public performance at Uncork for the Arts.
Join your fellow art patrons and disability advocates for DDSO's 40th Anniversary Celebration, including hors d'oeuvres, wine tasting, awards celebration, Short Center Repertory skit, live music, silent auction, raffle and exclusive previews of new creative works from DDSO clients.
DDSO's Uncork for the Arts/40th Anniversary
Saturday, August 15th, 2015, 6 – 9 PM
VIP Reception begins at 5:30 PM
Lions Gate Hotel
3410 Westover Street
Sacramento/McClellan, 95652
Ticket Information
Tickets: $85 Individual, $150 Couples
REGISTER HERE
Click here for sponsorship opportunities.
At Uncork for the Arts, we will recognize the remarkable achievements of clients from our various programs. These honorees have shown strength in spirit and heart, and have risen above adversity and challenges to be the best person that they can be. All proceeds benefit DDSO programs. For more information, please call (916) 456-5166 or email events@ddso.org.
Congratulations to This Year's Honorees
George Fontes, Achievement, Development and Care
Ge Lor, Alan Short Center
John Ezell, Alan Short Center Community Access Program
Elsa Garcia, Community Integration Program
Sam Stanovic, Employment Plus
Randy Reitz, Short Center North
Craig Rah, Short Center South
Bonnie White, Transitions for Tomorrow
Enjoy Tastings From 17 Regional Wineries
Bear Creek Winery
Bray Vineyards
Cante Ao Vinho
Cedarville Vineyard
Cooper Vineyards
Davis Dean Cellars
Karmere Vineyards & Winery
Merlo Family Estate Vineyards
Miraflores Winery
Moniz Family Wines
Mount Aukum Winery
Mt. Vernon Winery
Sera Fina Cellars
Sierra Vista Vineyards
Terra d'Oro Winery
Twisted Rivers Wines
Young's Vineyard
Thank You to the Generous Sponsors
Chevron
Amy & Luke Nishimura
Ann & Mike Wiegand
David Sobon Auctions
Dennis & Nancy Marks
Hutchison Financial Group
Laraine & Russ Beliveau
Littler Mendelson Foundation
Paratransit, Inc.
Philadelphia Insurance Companies
PMC Law
Sierra Health Foundation
Sacramento Municipal Utility District (SMUD)
University Art
Verge Center for the Arts