Here is a sneak preview of the Uncork for the Arts wineries, who will be pouring delicious Chardonnay, Sauvignon Blanc, Viognier, Pinot Nior, Cabernet, Syrah, Merlot and more on August 15th.
Bear Creek Winery
Bear Creek Winery was founded in 1934 as a cooperative. In 1997 it was acquired by the Kautz family who completely renovated the winery to make it a state of the art facility to meet contemporary demand. From grape supply to wine processing services, Bear Creek is recognized as the preferred outsourcing partner for many of the world's leading beverage alcohol companies and brand owners. Today, Bear Creek Winery has grown to become the 8th largest family owned U.S. grape grower and winery operation and has earned a reputation as one of the premier custom wine producers in California.
The temperate Mediterranean climate is what makes it possible to produce rich, full wine to please even the most refined palate.  Wineries, negociants, and producers of wine will find that Bear Creek Winery provides quality Lodi Appellation wine from  Pinot Grigio, Chenin Blanc, Sauvignon Blanc, Chardonnay, Viognier, Symphony (Moscato), White Zinfandel, Merlot, Old Vine Zinfandel, Syrah, Cabernet Sauvignon, Cabernet Franc, Pinot Noir, Ruby Cabernet, Tannat, Malbec, and Petite Sirah grapes.
Their mission is to continually meet and exceed the expectations of their customers by providing the highest quality wines and winery services at exceptional values.  At Bear Creek Winery they share one common goal — to help the brands and businesses of their customers succeed.  Only through their customers' success will their position as the wine industry's outsourcing leader be assured.
Bray Vineyards
In 1996 Oliver Bray and Robin Bray established Bray Vineyards on 50 acres of prime Shenandoah Valley vine land. By 2001, Bray Vineyards was supplying Zinfandel and Sangiovese grapes to well known local wineries like Vino Noceto and Montevina and making a name for themselves and their grapes as well as plans for opening their own winery. In 2004, they brought in John Hoddy as their winemaker and by April of that year Bray Vineyards opened its doors to the public for the first time.
Their first hit was the whimsically named BrayZin Hussy Red. A blend of Zinfandel and Sangiovese that was pleasant and easy drinking.  In 2010 they added BrayZin Hussy Blonde to their stable of wines. A fun blend of Viognier, Verdelho, and Sauvignon Blanc wines with a crisp flavor and lucious body.
Bray Vineyards grows 20 varieties of grapes on their estate, including Barbera, Petite Sirah, and Cabernet Sauvignon, as well as Iberian varietals like Tempranillo, Verdelho, Souzao and Touriga.
With the introduction of the Iberian grapes to the vineyard, Bray Vineyards has fully embraced a future that features the uncommon flavors of Iberian grapes and wines. Expanding the market for wines made from these grapes is important to Bray because they want to share the joy of a new and different wine experience with their buyers and visitors.
The most recent addition to the Bray's line is a natural companion to both the wine and the land itself.  Bray Vineyard's extra virgin estate grown olive oil is made from several varieties of olives grown on the property and are milled to extract only the best portion of the oil.  The Brays are proud of their winery, their wines, and their olive oil.
Cante Ao Vinho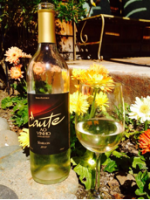 Cante Ao Vinho are the wines of the Farinha family winery, which enjoys making wine in the Old World style, produced by wine makers Frank and Tom Farinha who have been making wine together for over 40 years!   They make a variety of wines including Portuguese wines, Spanish wines, French wines and Italian wines.   They love three things: variety, sharing their wines with people who enjoy great wine, and having fun doing it. Very much the old world way!
The Farinha family has won many awards for their wines over the years from top wine maker awards of the Sacramento home wine makers to Best of Shows and Double Golds at the California State Fair. While you may find many awards in their Placer County wine tasting room, the Farinha brothers will tell you that the enjoyment they get from sharing their wine with local Placer County residents and tourists is by far the best award they can get!
The Cante Ao Vinho wine tasting room is located in the heart of Placer County in the historic Barudoni Building in Rocklin directly across from the old St. Mary's Chapel. Enjoy a quiet afternoon in this beautiful Placer County location tasting wine, listening to music and if you are lucky, listening to Tom and Frank sing to the wine. That is after all, why they named it Cante Ao Vinho, which translated means "sing to the wine."  So, try their wine and see if you can hear the music yourself, or better yet, make some beautiful music of your own.
Cedarville Vineyard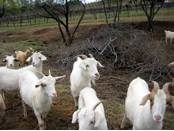 Cedarville Vineyard wines are hand crafted by Jonathan Lachs and Susan Marks from grapes grown in the granitic soils of their organically farmed estate vineyard at 2500 feet elevation in the Sierra Foothills of California. The panoramic views from the top of the vineyard spread from Mount St. Helena to the west to Pyramid Peak in the Crystal Range of the Sierra Nevada to the east.
The name, Cedarville, is in honor of a nearby ghost town (founded in 1852) that boomed for ten years during the Gold Rush. Now, 150 years later, little remains of the original town, but we feel connected to the spirit of the pioneers of this historic area.
Everything they do in their energy efficient winery building is designed to reflect the unique character of this hillside vineyard, beginning with hand sorting grape clusters before crushing through to aging the wines in underground caves.  This is a true estate vineyard and winery.
The winery is built partially underground, with barrel storage caves completely underground, allowing them to cool the winery without air conditioners, and keep energy bills very low. Everything they do in the winery is designed to reflect the wonderful character of this unique vineyard.  They make the wines themselves, so the building and winemaking processes are scaled to be hands-on. All of the grapes are hand picked and delivered immediately to the winery, where they thoroughly sort the grapes before destemming and crushing. The grapes are crushed, leaving a high proportion of whole berries, directly into small lot fermenters. After pressing, the wines are transferred to small oak barrels where they mature in our underground caves.
Jonathan Lachs and Susan Marks graduated from UC Davis with degrees in Enology, and actually met there at a wine tasting. They live on the property and have no employees, choosing to be hands-on winemakers.  All their wines are Estate Bottled with the exception of the Petite Sirah which comes from one of the oldest (if not the oldest) vineyard in Fair Play.
Cooper Vineyards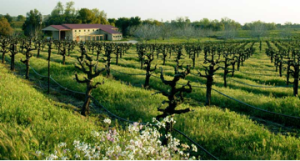 Cooper Vineyards is located in Plymouth, California, in the beautiful and historic Shenandoah Valley, a renowned wine-making region.  They are fortunate to have the combined talents of Dick Cooper's 30 years of experience growing grapes, and winemaker Michael Roser's creativity; together, they've made wines you'll love sharing with your friends and family.  Since 2004, their family and knowledgeable staff have dedicated themselves to making your experience at Cooper Vineyards the best it can be.
They proudly grow 17 different varietals, producing over 20 unique wines that span traditional whites and reds, blends, seasonal offerings, and dessert wines as well offerings that are a little more off the beaten path. With so many choices, you are sure to find your favorite variety -or to discover a new favorite you didn't even know you had!  Their boutique production style, however, means their wines often sell out early.
Davis Dean Cellars
Davis Dean Cellars is a Placer County winery located in Lincoln, California. Every harvest, crush and bottling event includes the love and labor of family throughout the entire process. This family-run winery has a commitment to remaining in the community that has supported their wines from the beginning.
Although their wines have been highlighted in several restaurants and stores, the family's passion for wine making is not about producing bulk wine. It's about putting their heart and soul into every bottle produced to create award winning wines. Visitors who stop by the tasting room can talk with Davis Dean Cellars' winemaker, Marshall, and his wife, Cindy, to learn more about their passion in making wine that the whole community is sure to enjoy.  Oh, and if Marshall and Cindy aren't there, stop in and say hi to Toni, Marshall's sister, or family friends Kayla and Jennifer. They are all great to talk with and will answer any questions for you as well.
Davis Dean Cellars is constantly growing and expanding its list of varietal wines from the Napa, Lodi and Placer County areas of California.  Davis Dean Cellars invites you to come and visit them at their tasting room.  And while you sip on the wines they have to offer, meet the winemaker and find out how Davis Dean Cellars came to be.
Karmere Vineyards & Winery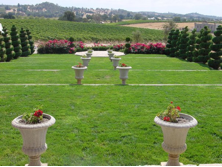 Karmère Vineyards (pronounced car-mare) and Winery of Shenandoah Valley is a result of five generations of farming and a love of the land and rural life. Marilyn K. Hoopes, co-founder of Karmère, grew up in Teton Valley, Idaho on a potato farm on the Teton River in full view of the Grand Tetons. In 1978, at age twenty-six, she moved to Amador County and fell in love with the bucolic Shenandoah Valley.
She also fell in love with Todd Pickens who had recently moved from Los Angeles to the Bay area and then to Amador County to become a "back to the lander." They made their home in Jackson, California and in 1990 bought their first piece of property in Shenandoah Valley, a seventeen acre parcel adjacent to Terre Rouge. This is their home place.
In 1994, they obtained the eighty-nine acre Jameson Ranch where the winery and tasting facility now exists. The name "Karmère" (car-mare) is in honor of Marilyn's mother.
Mère is the French word for mother. Since the land exchanged came from Marilyn's parents' estate and the existing farm in Idaho bears her father's name, Marilyn decided to honor her mother's hard work and vision and thus the name was created. The first Zinfandel vines were planted in 1994.  Plantings of Zinfandel, Syrah, Barbera, Viognier, Primitivo and Nebbiolo have continued with sixty-seven acres planted of the hundred and five total.
Merlo Family Estate Vineyards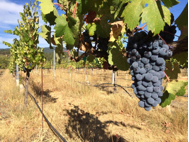 Tucked away in the far reaches of rugged Northern California lies Hyampom Valley – a remote river valley hidden amongst the inter-coastal mountains of Southern Trinity County. The word Hyampom comes from the northern Wintu Indian word "Hien-pom". The actual meaning is not clear, but there have been many speculations. According to anthropologist, A.L. Kroeber, the term "pom" means "land" or "place" but the meaning of the balance of the word is unknown. "High Valley," "Low Valley," "Pleasant Valley," "Place of Plenty," and "Place at the Base of the Mountain" are some of the speculations of the actual meaning of the word, Hyampom. The Indians of long ago, so the story goes, would come to Hyampom for the winters. "Hy," they would say,"is there enough to share with us?" "Hy," the natives of Hyampom would answer, "there is always plenty here for all." Hyampom is a fitting name for one of the most remote, and perhaps most ideal, winemaking regions in California.
Merlo Family Vineyards is located along the banks of the wild and scenic South Fork of the Trinity River and at the base of South Fork Mountain, the longest contiguous ridge in the continental United States. This wholly unique setting helps create wines that speak to the power and beauty that is Hyampom Valley. Influenced by the idyllic growing season and climate of this small pocket valley, the fruit produced in the Merlo Family Vineyards expresses a strong sense of place. Based on the concept that quality wine is grown in the vineyard, a minimalist approach is taken in the cellar, allowing the wines to clearly reflect the varietal character and distinct terroir of Hyampom Valley.
Merlo Family Vineyards produces a rare collection of richly flavored and expressive wines. Unlike many California wines, these deep, complex wines are not high in alcohol, nor overripe in flavors. Rather, the wines are naturally big and bold, yet refined and beautiful.
Miraflores Winery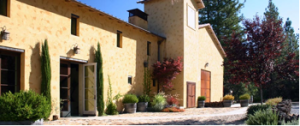 Located in the heart of El Dorado's wine country in the majestic Sierra Foothills, Miraflores Winery creates award-winning wines of exceptional value.  Beautiful. Approachable. Elegant. These traits distinguish the handcrafted wines of Miraflores, as well as their Mediterranean-inspired tasting room overlooking 40 acres of estate vineyards.
At Miraflores Winery, their passion is to craft balanced new world wines, and indulge the senses with gracious and welcoming surroundings.  Their commitment to producing fine wines begins in their estate vineyards.  Miraflores produces wines that are well-balanced, varietally expressive, and reflect the unique terroir of their vineyards. They can be enjoyed near-term and will reward with cellaring.
After choosing the optimum time for harvest in the vineyards, they allow the fruit to follow a natural fermentation process with limited intervention. This minimalist approach allows the grapes to express their unique characteristics, and is paramount to their philosophy.  After fermentation, the wine is blended in a way that showcases the natural qualities of the fruit. Each vintage is distinct while reflecting the varietal's characteristics and terroir.
Made in small lots, Miraflores wines are elegant and balanced. You'll discover these fine wines are an exceptional value, and they pair beautifully with a variety of foods. Miraflores Winery is proud of the awards and critical acknowledgement their wines receive.  They are proud to play a role in the renaissance of El Dorado, by growing and making quality wines.
Moniz Family Wines
With over thirty years in the wine business, Ron Moniz founded Moniz Family wines with his wife, Cindy, in 2007.  The premise of their vinery is to produce boutique wines from the Napa and Sonoma wine districts with affordable prices.  Their wines are made with the intent to over deliver on quality and achieve a great value to their customers.  The main focus will always be on two of their blends.  They have two Cabernet Sauvignon blends, one from Napa (Cuvee Alexandra) and one from Sonoma, (Cuvee Olivia) that are named after Ron and Cindy's daughters.  Do not make them pick which they enjoy more, they love them both, their girls and their wines.
Mount Aukum Winery


2615 feet is the altitude of the vineyards at Mount Aukum Winery in California's El Dorado County – a region long famous for Zinfandel and more recently gaining a name for the cultivation of Rhone and Italian varietals. At 2615, the air is clear, the Central Valley below is covered with fog, and the mighty Sierra Nevada lifts its snowy peaks just an arm's length away.
Vines cling to the hillsides here between outcroppings of crumbling granite in a perfect world for wine grapes – a little red dirt here, a rocky drainage there – what the experts call Holland Series, thirty-six inches deep. Days are sunny and nights are crisp on Mount Aukum – the same old story every winery wants to tell but up here the long underwear proves it's not just a marketing ploy.
Within the rugged sub-appellation of Fair Play ("Wines with Altitude"), Mount Aukum uses its own hillside vineyards as well as sourcing fruit from the same growers who nurtured the explosion of Zinfandel's fame in the Sierra foothills.
Winemaker Michel Prod'hon has the soul of a "garagiste" with the solid foundation of winemaking skills learned from the ground up, and backs his signature El Dorado County Zinfandel with a changing kaleidoscope of superb single varietal Rhone offerings made one hundred and fifty cases at a time and utterly fantastic blends. 2615 is the source and the refuge, the goal and the inspiration, the altimeter reading at the tasting room door and the name of the already flourishing wine club.
It's all about the mountain.
Mt. Vernon Winery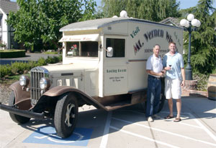 Mt. Vernon Winery is one of the most unique wineries you will find in the Sierra Foothills. Founders Jim and Lynda Taylor and winemaker Ryan Taylor own the largest and most award-winning winery in Placer County with a spectacular variety of hand-crafted wines you are sure to enjoy! The tasting room is a beautifully restored old 1950s milk house with elegant gardens that overlook the lush vineyards nestled in the grassy foothills of Auburn, California. The Taylor family transforms Sierra Foothills' grapes into outstanding, lush, aromatic wines, with riveting fruit flavors fit for a president.  Believed to be the largest winery in Placer County since prohibition, Mt. Vernon offers exceptional wines and many unique blends that will captivate your taste buds.
Established in 1996, Mt. Vernon is pioneering the production of many foothills' grapes including Old Vine Zinfandel, Syrah Port, Barbera, Merlot, Cabernet Sauvignon, Gold Country Nectar and a Sur-lie aged barrel fermented Chardonnay is joining the Mt. Vernon Collection.
They are the only winery in the world with exclusive rights from Dr. Ernie Bodai to wear the Breast Cancer Stamp on our bottle of wine, and have just recently released the new "Global Journey" wine label to show support for Dr. Bodai's efforts to place the postage stamp in eleven more countries.  They have two Global Journey wines available.   With every purchase of these special wines, 12.5% of the proceeds go towards finding a cure for Breast Cancer.  "Without a doubt," says co-owner Lynda Taylor, "this is one of the greatest honors a person can have — to know that we are making a significant contribution to find a cure for this devastating disease."
Sera Fina Cellars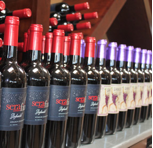 Serafina is a first generation winery from a fifth generation winemaker.   Starting a winery had been Paul Scotto's dream for as long as he could remember. He grew up in a family of winemakers, wine sellers and wine drinkers, beginning when his great grandfather immigrated to the east coast from Italy in 1903.  Over 60 years ago Paul's grandfather bought his family's first winery in California.  His brothers and he never worried about part time or summer jobs because their grandfather was always waiting for them at his winery with a long list of projects. His grandfather taught him about winemaking the old fashioned way – starting with cleaning barrels, working on the bottling line, picking grapes and trying to avoid the bees that were always around at harvest time. By the time they were teenagers, Paul just hoped they had made up for the chaos they sometimes caused around the winery in their younger years.
Later on Paul learned about winemaking the "modern way" in the University of California, Davis Viticulture and Enology program and at one of California's premier Pinot Noir producers. Serafina wines reflect a combination of the traditional and the modern, but most importantly, Serafina is a tribute to Paul Scotto's family's winemaking history.  Serafina wines are well balanced, food friendly and made to be enjoyed with family and friends, especially around the dinner table.
Serafina is Italian for "fine evening" and there are many of those in Amador County. The stars that fill the evening sky inspired the winery's name and label design, and they hope that a glass of Serafina will inspire you, too.
Sierra Vista Vineyards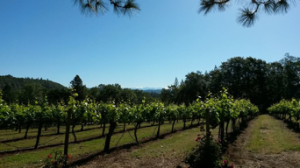 Sierra Vista Winery produces Rhone Style wines from Syrah (Shiraz), Rousanne and Viognier. Because of their varied micro-climates due to the mountain terrain, they also have suitable terroir for Mourvedre, Cinsault and Grenache.  Their first plantings in 1974, 1976, 1979 and 1982 were Cabernet Sauvignon, Zinfandel, Syrah and Chardonnay.
In the late '90s Sierra Vista was the first winery in the El Dorado region to install photovoltaic solar panels at the winery.  The system reduced energy consumption from the grid by around 94% in the first month after it was fully operational.  They are proud to have done this before it became politically correct, and are a very eco-friendly winery.
Sierra Vista practices sustainable agriculture in its vineyards.  Many years ago when they saw that erosion was taking place in the vineyard, they started practicing sustainable agriculture by implementing methods to stop the erosion.  Since then they have developed methods in other areas of farming to allow the winery to be considered a sustainable agricultural operation.
Sierra Vista has been certified sustainable by the Fish Friendly Farming Verification Program and is privileged to use the FFF logo.  The FFF certification team approved of all the sustainable practices.
Terra d'Oro Winery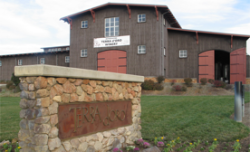 Both gold and grapes arrived in Amador County at almost exactly the same time. Fortune-seekers flocked there during the 1850s, attracted by the discovery of the famous "Mother Lode".  Many prospectors chose to plant vineyards instead, first to satisfy the thirst of thousands of miners and later to make a living after the mines began to run dry. By the 1890s, the foothill region had over 100 wineries, more than any other region in California.
By 1920 most of the gold mines had closed and Prohibition laws compelled wineries to shut their doors. This region was revived in 1970, when a young winemaker named Cary Gott and his father-in-law, Walter Field, established Montevina Winery. As the first new post-Prohibition winery in the Sierra Nevada Foothills, Montevina helped to return both Amador County and Zinfandel to the attention of fine wine aficionados everywhere and to remake the Sierra Nevada Foothills as one of the best wine regions around.
With 400 magnificent acres of estate vines—including several historic, old-vine vineyards—Terra d'Oro Winery now produces uncommonly delicious Zinfandel, Barbera, Sangiovese, Syrah, Pinot Grigio and Moscato.  They feel incredibly fortunate to be part of the long history established there more than 150 years ago.
Twisted Rivers Wines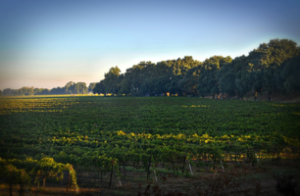 Duke Heringer, the fourth son of Lester and Marjorie Heringer, and fifth generation farmer was raised in the small fertile river delta community of Clarksburg, California. After graduating from Cal Poly, San Luis Obispo in 1977 with an emphasis in Ag Business Management and Crop Science, Duke returned to his family farming operation.  He carries a strong reputation in the community for his high energy, personable demeanor, affluent taste and tireless efforts to improve the quality of Twisted Rivers Wines.
The Heringer Family has been farming the Clarksburg Delta for over 145 years. Duke's ancestors emigrated from Holland and pioneered the farming of the upper delta, as the land and water characteristics were very similar to those in their homeland.
Duke and his family started growing wine grapes in the 1970's and sold wine grapes through the decades to many of the great wineries in California. The Heringer family is esteemed for being respectful and resourceful land managers and for always being on the cutting edge of innovative farming techniques.  The family vineyards are now located at the Home Ranch on Netherlands Road in Clarksburg, on a 220 acre parcel of beautiful, sandy loam soil bordered on the east by Elk Slough, a tributary of the Sacramento River.
Young's Vineyard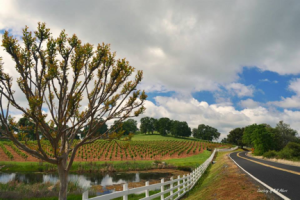 Young's Vineyard was founded in 1992 by Steven Young and continues to operate and flourish with his wife Annette Young.  Annette and her two children, Nick and Sophie, currently reside on the property. The winery is nestled among Grand Oaks, set atop rolling hills in Plymouth, Amador County. Vines surround the winery and appear in many different hues depending on the season.
The beautiful and historic Shenandoah Valley of Amador County is one of the oldest non-Spanish farming communities in California. The easy gold found early during the Gold Rush soon was exhausted and the miners realized that their fortune would more likely be made in a more traditional manner – farming. Grapes were planted as early as the 1850s and the valley's reputation for "liquid gold" has been growing since.
Young's is one of the first vineyards you come to after turning onto Shenandoah Road in Plymouth. Over the years the winery has become an essential stop for a growing group of enthusiastic fans of its celebrated Estate Cabernet Sauvignon, Zinfandel, Syrah, Sangiovese and Barbera.
The original purchase in 1992 had an operating winery producing 1,000 cases of wine with seven acres of grapes. Today, production has increased to 3,000 cases and the place has expanded to 30 acres, including 10 acres of lawns, gardens and picnic grounds surrounding a tranquil pond.